The endless landscapes of Patagonia, from glaciers to volcanoes, make Chile's southern tip a must-see during your Chile vacation. Explore Patagonia with our expert travel advisor Silvana Zavala, who made the journey through Torres Del Paine last September.
Located in southern Chile, Torres Del Paine is a stunning national park, which was declared a UNESCO Biosphere Reserve. The park is perfect for any outdoor enthusiast as there is plenty of natural beauty to explore. Lush valleys, turquoise lakes, mountain backdrops, and striking glaciers are the principal attractions for a trip to Torres Del Paine. From guided tours to trekking expeditions there are plenty of options for those looking to explore Chile's natural wonders on their vacation.
There are many ways to travel from Chile's capital, Santiago, to Torres Del Paine. Flights and comfortable long distance buses will take you to either Puerto Arenas or Puerto Natales. However, Silvana recommends staying in Puerto Natales, before making your way into the park. Puerto Natales is a very cozy town which offers travelers a great base for exploration of Torres Del Paine. Though Puerto Natales offers a wide variety of accommodations, Silvana recommends staying at the Indigo Hotel, which will add a touch of  luxury to your Patagonia travel. This five-star hotel was Silvana's favorite hotel during her trip, "The rooms are very comfortable and have beautiful views of the mountains, landscapes, and waters." She also recommends guests check out the spa, as it is the perfect way to unwind after a day of travel or hiking. Another bonus to staying at Indigo is their delicious breakfast buffet, which is sure to give you a boost before a full day of exploration in Torres Del Paine.
From Puerto Natales travelers can make their way to this national park via public bus, private transfer, or take the tour which stops at natural attractions during the drive. Silvana highly suggests that travelers break up the drive by taking the tour. She personally enjoyed the stop at Lake Toro viewpoint which provided beautiful vistas, as well as the 20 minute walk along a path to reach Lake Grey, where they were greeted with spectacular views of the Grey Glacier.  The tour concludes by dropping travelers off at their hotel located inside the park, making it a convenient tour to take on the way to Torres Del Paine.
Upon arrival to Torres Del Paine, Silvana took full advantage of her opportunity to explore one of Chile's most beautiful regions. Words cannot do justice to the stunning scenery that Silvana was able to explore, but her pictures are sure to convince everyone that a trip to Chile's Patagonia is a worthwhile adventure.
This fabulous photo features the Pehoe hotel located on Lake Pehoe. Obviously this hotel boasts some of the most memorable views of the lake and its surroundings: the views of the nearby Cuernos in the upper right hand of the picture are especially unforgettable.
Silvana is standing in front of the gorgeous Lake Nordenskjold. She passed this blue beauty on one of her many hikes. She recommends hiking in this area as it is relatively flat, and there are many short routes perfect for those looking to do a light day of exploring! Those staying at Hotel Las Torres have access to this area and can make hikes independently; otherwise a guide is needed.
Torres Del Paine is the perfect destination for nature lovers and outdoor enthusiasts. If you want to learn more about Torres Del Paine or want to start planning your Patagonia vacation contact one of our travel advisors today!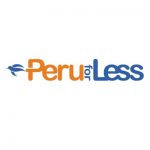 Latin America for Less is a group of travel experts who live, work, eat, and breathe all things South America. Their inspiration stems from a deep appreciation for the beauty and diversity that make this continent so special.