Move over New York – Buenos Aires is the city that really never sleeps. Argentines eat dinner at 10 pm and don't go out to drink and dance until at least midnight.
After breakfast in your Buenos Aires hotel you should head out to explore this huge city.

For a first time visitor, Buenos Aires can be overwhelming, as the city is packed with hundreds of excellent restaurants, dozens of museums, art galleries, and on-going exhibitions.
You should start by making your way to Plaza Mayo, which is where Casa Rosada and the Central Cathedral is located, and was the famous place where Eva Peron spoke to crowds before her death.
From Plaza Mayo you can head up Av. Diagonal Norte to Plaza de la Republic, which is graced by the grand Obelisk. Av. 9 de Julio, the largest avenue in the world, cuts through the heart of Buenos Aires.
By this time, you're probably thinking about lunch. Nearly every street corner in Buenos Aires has a gourmet restaurant. If you walk up Av. Honduras towards Palermo Hollywood you will find plenty of terrific restaurants. Plaza Serrano, which is at Av. Serrano and Av. Honduras in Palermo, is a nice place to find somewhere to eat.
The trendy Palermo district is split in two by train tracks. The SoHo side is home to Buenos Aires's young middle class. In Palermo Hollywood are Argentina's movie and TV studios, as well as a number of smaller cafes and bars. Venturing over the train tracks is definitely recommended.

After lunch spend some time exploring the streets before you head off to the Museum of Latin American Art of Buenos Aires (MALBA)? on Av. Pres. Figueroa Alcorta. The museum houses an interesting collection of modern as well as pre-Columbian art.
Nearby is the Museo Evita (Av. Lafinur 2988) which is dedicated to the life of Eva Peron, who was immortalized in the movie Evita and was played by Madonna. The film shows what Argentina achieved in the post-war period to tackle poverty, fight inequality, and improve education, as well as the horrible story about what happened to the body of Eva after her death.
A short walk up the street with take you to Plaza Italia which is next to the Buenos Aires Zoo, which is open till late, especially in the summer months. You can spend time meandering the expansive park.
If you are looking to spend the night like a typical porteño, going out late and dancing you should head to Av. Cornel Niceto Vega and Av. Humbolt. Vega Avenue is lined with chic clubs open all night long. Av. Humbolt has a number of restaurants, a cinema, and a British/style pub.
If you happen to wake early after a late night out in the city and it is a Sunday morning, you should make your way to the street market in San Telmo (Av. Defensa) where they sell a range of market goods, food, and what San Telmo is famous for, antiques.
The area of San Telmo is very artsy, with the main plaza in San Telmo having tango and dance shows put on by locals every week. The plaza is also a good place to find something to eat and a small bar to listen to some live jazz.
After exploring the streets around San Telmo, you should make your way over to the residential area of Recoleta.
Recoleta is home to the famous Recoleta Cemetery, the resting place of the Argentine high society. Some of the graves are more like monuments and it is worth having a look around.
From the cemetery you can walk to the nearby chapel and then down to the Recoleta Design Center which is more like a mall, selling the very latest in fashions from Argentina and the world.
There are some great lunch spots around here, just see what you can find. But for a quick lunch, you can pick up an Argentine empanada, a meat-filled sandwich available on nearly every street corner for only a few pesos.
You can then walk down to the Museo Nacional de Bella Artes (Av. Libertador), the museum of fine arts in Buenos Aires.
No trip to Buenos Aires would be complete without exploring the stuff that runs through the blood of every Argentine – a passion for soccer.
When the Boca Juniors play in La Bombadero stadium, the city stops and everyone's attention centers on the game. The stadium, located in the district of La Boca, also has a museum that tells the history of the team and its famous Buenos Aires players.
You can then head down the waterfront in La Boca to see the colorful houses that line the streets. La Boca is a typical 'working class' area of Buenos Aires and was home to waves of early immigrants to the city, a very interesting place.
Some final places to make sure you visit if you somehow find the time is the new Puerto Madero development, the newest part of the city, which backs onto the banks of the river and the Buenos Aires ecological reserve.
Also you should visit the area around Retiro station, with the grand clock tower 'Torre de los Ingleses' which contrary to recent Argentine British relations, was donated by the British government to commemorate the Argentine May Independence revolution and the closeness between the two nations at the start of the 20th century.
Buenos Aires is a huge city that even residents have not fully explored. 48 hours is not enough to see it all, but you can always try!
Experience the magic of Buenos Aires on your own tour! Contact us to chat with an expert travel advisor today!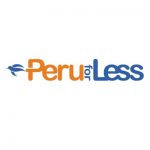 Latin America for Less is a group of travel experts who live, work, eat, and breathe all things South America. Their inspiration stems from a deep appreciation for the beauty and diversity that make this continent so special.