If you've already packed away your skis, thinking they'll be collecting dust through the summer months, think again! Ski season at Argentina's top resort, Cerro Catedral officially starts June 20th this year and continues through October. Located 12 miles from the city center of San Carlos de Bariloche, or Bariloche for short, this ski paradise is preparing for lots of snowfall.
Hitting the slopes in Argentina
Said to be South America's greatest ski center, this Argentinean resort totes the largest ski infrastructure on the continent with 38 chair lifts, nearly 3,000 acres of skiable terrain and just under 4,000 feet of vertical descent. Although Cerro Catedral is well-suited for intermediate and advanced skiers and snowboarders there are skiable slopes for all levels: 4 green cross-country trails, 6 green downhill runs, 25 blue runs, 15 red runs and 10 black runs.  If this is all gibberish to you, then perhaps you would like to try out one of the ski and/or snowboarding schools located here! Not only will you learn how to ski or snowboard, most ski schools will also give you snow tours. During these tours, your guide will help you understand the terrain of the mountain and point out which of the 75 miles of skiable slopes are best for your skiing ability. The dry but moderate climate in this area makes for ideal skiing conditions. With cheaper prices than North America, and the spectacular vistas of lakes, snow-capped mountains and forests of the dramatic southeastern Andes, Cerro Catedral is arguably South America's best. If skiing is not your forte, there are plenty of other winter activities you can participate in this outdoor adventurer's paradise. The mountains surrounding Bariloche are riddled with not only ski slopes but snow-shoeing and sledding trails as well.  You can also enjoy paragliding, hiking, mountain biking or a few hours on a snow-mobile to explore this winter wonderland. Bariloche has something to offer for everyone, whether you are an outdoor enthusiast or not with first-class restaurants, chocolate shops, tea houses and nightclubs.

Getting there
If you want to get to Bariloche quickly and comfortably, it is suggested you fly. Otherwise, you can take a luxury bus. The bus ride takes about 22 hours while flying is roughly two hours and twenty minutes from the capital. There is a sustainable price difference as well, so if you are going to fly, book your flights early!
Where to stay
There is a large variety of lodging in Bariloche for all travelers.  See our guide to recommended Bariloche Hotels.
Plan your own tour of Bariloche. Call and chat with an expert travel advisor at Latin America For Less to plan your next snowy getaway!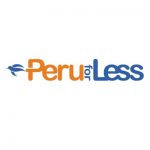 Latin America for Less is a group of travel experts who live, work, eat, and breathe all things South America. Their inspiration stems from a deep appreciation for the beauty and diversity that make this continent so special.