One of our very own Latin America For Less travel advisors, Adrienne M., returned from an excursion off the beaten path through the mountains of Ecuador near the town of Baños de Agua Santa. During her trip she explored hidden caves, secluded thermal baths, and even took a leap of faith (literally) as she bungee jumped from a bridge nearly 40 meters (130 feet) high.
Ecuador's adventure capital

Adrienne explores the hidden crevices of Baños de Agua Santa.
Photo by Adrienne M.
Baños de Agua Santa is nestled in the lush mountains of Ecuador about 170 kilometers (105 miles) south of Quito. "The highlight is all of the adventure tours you can do," says Adrienne. "Baños is considered the 'adventure capital' of the country. There is bungee jumping, whitewater rafting, mountain biking, tours of the volcanoes, and so much more."
During her 3-day stay in the small town, Adrienne explored natural secrets on a mountain bike excursion, winding through the endless crevices of the caverns, and hiking around the famous active volcano, Mt. Tungurahua.
Baños de Agua Santa: A town of waterfalls

Baños de Agua Santa is surrounded by lush Amazonian mountain paradise.
Photo by Adrienne M.
Baños de Agua Santa is known for its hundreds of cascading waterfalls, picturesque mountain backdrop, and therapeutic thermal baths. In fact, the town is regarded as a religious pilgrimage destination mainly for the ideas associated with the miracle healing powers of the thermal baths.
Adrienne comments on the ambiance of Baños, saying, "The mountain scenery was so green. It made you feel like you were in Jurassic Park." Baños de Agua Santa is part of the Ecuadorian Amazon Basin, and a paradise for nature-lovers.
A leap of faith

Adrienne takes a leap of faith… off a 40-meter (130-foot) bridge!
Photo provided by Adrienne M.
Among the many adventure tours of Baños de Agua Santa, bungee jumping makes the top of the list for many thrillseekers. Adrienne decided to experience the rush by taking a "leap of faith" from a bridge over a flowing river. "It was terrifying just before the leap, but when you are in the air you want to do it again right after," she said. After being strapped in and secured, she closed her eyes, took a deep breath, and dived off the bridge, thinking to herself, "You only live once!"
Find your own Ecuadorian Paradise
Paradise awaits you in Ecuador. Contact us to chat with Adrienne or one of our other experienced travel advisors to add this adventure capital to your customizable tour of Ecuador.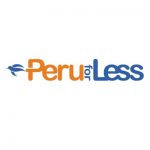 Latin America for Less is a group of travel experts who live, work, eat, and breathe all things South America. Their inspiration stems from a deep appreciation for the beauty and diversity that make this continent so special.