Between the steep streets that jut this way and that and the traffic congested roads that seem to forever be bottled-necked, commuting between Bolivia's two biggest cities has never been an easy feat – until now.

The Andean nation recently completed the much anticipated cable car line which carries riders on an astonishing 13,000 foot high, seven mile journey from La Paz, the world's highest de-facto capital, to El Alto, a bustling city nearby. Prior to the installation of Mi Teleferico (My Cable Car), commuters had to endure a strenuous hour long, nine-mile bus or car ride between the two cities. 

Now, the gondolas, which are part of the longest cable car network in the world, swiftly whisk 3,000 people per hour in each direction. In all, about half a million people will use the system daily. The cable cars are expected to ease the gridlock and air pollution found in the cities of about 2.5 million. 

The gondola system cost an estimated $235 million (U.S.). Riders pay just under $0.50 (U.S.) for a one-way ticket and there are discounts students, seniors and the disabled. With this project, Bolivia joins the ranks of Brazil, Colombia and Venezuela, where similar systems are already in place.
Would you tale to the skies and ride Bolivia's newest means of transportation? Share with us in the comment section.
Plan your own Bolivian adventure to La Paz and beyond. Trip itineraries and different travel preferences are important variables to consider when figuring our the trip. Let our team of experts at Latin America for Less help you! Talk to a travel advisor today.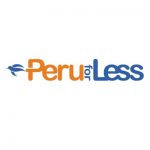 Latin America for Less is a group of travel experts who live, work, eat, and breathe all things South America. Their inspiration stems from a deep appreciation for the beauty and diversity that make this continent so special.