Make sure you pack all the essentials for your trip to Brazil!
Photo by Sam Sharma/Flickr
Did you know that Brazil is nearly as large as the United States? From gorgeous beaches to dense jungles and stunning waterfalls, Brazil has something to offer every type of traveler. You have already booked your trip and that special time has come: you need to pack.
There are different things to consider when packing for your travels to Brazil. Packing comprehensively can make a huge difference: pack smarter, not harder! We have carefully designed a packing list for a classic 6-day itinerary to Rio de Janeiro and the Iguazu Falls:
Day 1 : Arrival to Rio de Janeiro
Day 2 : Half Day Tour of Christ the Redeemer
Day 3 : Free Day in Rio de Janeiro
Day 4 : Arrival to Foz de Iguaçu & Brazilian Iguaçu Falls Tour
Day 5 : Argentine Iguazu Falls Tour
Day 6 : Departure from Foz de Iguaçu
The Marvelous City: Rio de Janeiro

An evening view from Sugarloaf Mountain in Rio de Janeiro Brazil
Photo by Boris G/Flickr
Your trip starts off in Rio de Janeiro, a city with a tropical climate. You will not have to pack a lot of clothes, and specifically pack minimal cold weather items. If you realize that you have forgotten something – no worries! Both Copacabana and Ipanema neighborhoods have an abundance of stores selling a variety of things. Here are the most important items you will need:
2 "tourist day" ensembles (i.e. "travel-friendly" clothes that preferably have a "dry-weave" technology – meaning they dry quickly. The days you visit Christ the Redeemer may be extremely hot and you will want to be comfortable and avoid dripping with sweat)
1-2 fun bathing suits – Everything you have heard about the Copacabana and Ipanema beaches is true! You will find many women wearing thongs and an array of cool beach wear
An outfit (or 2!) for a night out – You may want to head to a bar for a classic caipirinha or enjoy a nice dinner and you should not do this in the same clothes you wore to visit Sugarloaf mountain. Rio's nightlife is booming and the people dress in a stylish manner with a tropical twist.
A thundering drop: The Iguazu Falls

The Brazilian side: Foz de Iguaçu
Photo by Boris G/Flickr
The next part of your trip takes you to the Iguazu Falls – both on the Argentine and Brazilian sides. These waterfalls are located in a tropical region that sees copious amounts of rain. You will be immersed in a dense humid jungle, and it can rain hard, for hours on end, or even the entire day!
The two most important things you will need for your trip to the Iguazu falls:
Rain poncho – Although some hotels do provide you with a rain poncho, other do not! When walking down to and across the falls, you will get wet. This wetness is only mist, but it quickly soaks your clothes, hair and electronics! If you want a nice photo near the falls (without wet hair), you are recommended to keep the hood of your rain poncho on until the time you say "cheese."
Good walking shoes – Do not rely on flip-flops when you visit the falls! Nature grows free, so keep in mind that the walking paths are not perfect.
A comprehensive packing list
Now it's time to make a comprehensive packing list- combining the entire trip!

Now it's time to leave everything else behind and embark on your adventure in Brazil!
Enjoy all Brazil has to offer!
Browse our selection of exciting Brazil vacation packages and discover Brazil's natural and cultural diversity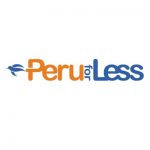 Latin America for Less is a group of travel experts who live, work, eat, and breathe all things South America. Their inspiration stems from a deep appreciation for the beauty and diversity that make this continent so special.