The feathers of Carnival's samba costumes have long since settled on the ground, and the high season for hitting Copacabana beach is just approaching. Besides Carnival and Copacabana, Rio de Janeiro offers an array of fascinating historical sites that recall this city's rich colonial past.
A rich colonial past
When Portuguese explorer Gaspar de Lemos named the bay of Guanabara Rio de Janeiro or "January River", the Portuguese words for ¨bay¨ and ¨river¨ were the same. While Rio became a lucrative port that trafficked sugar, diamonds and gold from Minas Gerais, as well as African slaves and then later coffee, it also became a battling ground between Portuguese and French settlers.
To appreciate Rio's early significance in the New World, check out the Museu Histórico Nacional, or National History Museum, which stands guard over 287,000 artifacts that range from the colonial conquest to the imperial era. There are indigenous weapons, impressive paintings, and library titles that include over 57,000 texts, some dating to the 15th century.
Rio enjoyed the top spot as the Portuguese Empire's capital from 1763 until 1808. Fleeing Napoleon, the Portuguese royal family sailed to Rio and named it the new capital of Portugal, so making Rio the only European capital outside of Europe.
The Museu Nacional de Belas Artes, or National Museum of Fine Arts, in downtown Rio houses the extensive art collection of King John VI, who could not part with 16,000 paintings, sculptures, folk and African art treasures even if Napoleon was nipping at his heels.
In 1822, Dom Pedro I declared independence from Portugal, and declared himself emperor of Brazil. The Paço Imperial, or Imperial Palace, housed the emperors Pedro I and Pedro II and their families until Brazil became a republic in 1889.
Initially built in the 1700s in the Baroque style, the Imperial Palace even included a fountain imported from Lisbon. During the Imperial period, it was used for coronations, and from its balconies Dom Pedro famously declared independence. In 1984 the palace was restored to its former grandeur, and now hosts art exhibits and festivals, plus a rare books collection in the Paulo Santos Library.
In the early 1900s, Rio began to take on the festive reputation for which it is now world famous. The Museu do Carnaval, or the Carnival Museum, is a must-see for those who visit Rio when Carnaval is not in full swing.
Carnaval, the annual week-long celebration before the Lenten season, is the best-attended carnival in the world, with more than 500,000 foreigners celebrating in Rio each year. Located in the Sambodromo, the Carnaval museum shows Brazil at its most colorful and spirited, with photographs of samba dancers and elaborate floats, costumes, and historical artifacts that trace Rio's carnival to its roots in Portuguese pre-Lent festivities and masquerades.
Plan your own historical tour of Brazil. Call and chat with one of our expert travel advisors today.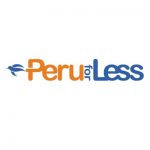 Latin America for Less is a group of travel experts who live, work, eat, and breathe all things South America. Their inspiration stems from a deep appreciation for the beauty and diversity that make this continent so special.