Buenos Aires is the diverse and culturally rich capital city of Argentina, frequently visited for its stunning European-style architecture and vibrant social life. This city has the highest concentration of theaters on earth. Being the second-largest metropolitan area in South America (after Greater São Paulo), Buenos Aires is divided into various districts, or barrios, each with its own unique charm. Which barrio is your favorite? Explore the highlights of 6 Buenos Aires barrios, from La Boca to Recoleta. 
La Boca: Colorful artsy vibes
Highlights
– La Bombonera Stadium
– Caminito (colorful streets)
– Outside tango shows
La Boca is home to two of Buenos Aires' most famed attractions: the football stadium La Bombonera and Caminito, the colorful artists' street by the water.

Color fills your world in La Boca
Photo by Marc Turcan
La Boca literally translates to "the mouth" in English. This barrio was named as such because it is located at the mouth of the river Riachuelo. Its proximity to the river is in fact what ensures the existence of La Boca: it was home to a shipyard and the houses of individuals who worked there. Most of the houses were constructed using cast-off ship materials like sheet metal, planks and iron. Currently, La Boca is a working-class neighborhood that is still frequented by tourists for its various attractions.

La Bombonera
The Alberto J. Armando stadium is widely known as La Bombonera. This world-famous football stadium got its name due to its shape: a "flat" stand on one end of the field, and 3 other steep stands around the remainder of the stadium.

Football is Argentina's most popular sport
Photo by JorgeAburman/Flickr
You can do a tour of La Bombonera, but the best way to explore it is by attending an actual game. If you get the chance, watch the Boca Juniors compete with their rival team River Plate. The clash between the two sides is named the Superclasico, and is often included on "100 things to see before you die" lists.
A colorful stop: Caminito
You cannot go to La Boca without visiting Caminito, the work of local La Boca artist Benito Quinquela Martín. In the 1960s this artist started a project of painting the walls of what were then abandoned streets. He erected a stage for performances, and artists soon flocked to the area. With charming streets, colorful iron houses and various artist studios, this is a unique area, but has also become a tourist hub in recent years.

The tinted houses of La Boca: why live in black and white when you can choose color?
Photo by Marissa Strniste/Flickr
Don't leave Caminito without enjoying one of the wonderful open-air tango shows! These shows can best be enjoyed from the comfort of one of the outdoor cafés. Take in color and culture at the same time!

Dinner and a show: you can enjoy both in La Boca
Photo by Shubhika Bharathwaj/Flickr
There is generally an artsy vibe in La Boca. Visit the wonderfully modern and contemporary art museum that has international art exhibitions and a gourmet café with a river view. There are only a few good restaurants in La Boca, including El Obrero, but no nightclubs or bars. Many consider La Boca as an area that is to be avoided after dark, so taking taxis to and from your destination is recommended.
Palermo: The boutique suburb
Highlights
– A shopper's paradise
– Scrumptious eating and drinking options
– Vibrant nightlife
– Close proximity to the city center
Palermo is one of the hippest districts of Buenos Aires and it attracts fashionistas and business people alike. Palermo is a great barrio to see on your Buenos Aires tour, as it is located just 20 minutes outside the city center. This largest district (by size) is often visited by both locals and tourists for its countless trendy cafés, restaurants, bars, nightclubs, parks, galleries, shops, museums and markets.

Fun street art in the artsy Palermo barrio
Photo by Robert Ostmann/Flickr
 Palermo has 7 subdivisions:
Palermo Chico/Barrio Parque
Palermo Norte/Alto Palermo/Villa Freud
Palermo Neuvo/Palermo Zoológico
Las Cañitas/La Imprenta
Palermo Viejo
Palermo Soho
Palermo Hollywood
A shopper's paradise
Palermo is often referred to as the boutique suburb, or simply a shopper's paradise. Some of the finest boutiques of Buenos Aires are in Palermo, from specialty stores, to wine stores and clothing boutiques. Palermo Soho is especially noted for its shopping opportunities, and for its weekend market on Plaza Serrano.

Shopping at the Feria de Plaza Serrano, Palermo Soho
Photo by jennifer yin/Flickr
Many new stores have opened up in recent years in Palermo and designers are working hard to get their brands out there. Both chain stores and independent boutiques can be found throughout the barrio, and it seems like a mini-city in itself.
Probably the biggest shopping area in all of Buenos Aires is Avenida Sante Fe, also known as the "Avenue of fashion." This 2 mile long (3.5 km) stretch of shopping is lined with various stores, from edgy to elegant, to satisfy shoppers with different kinds of budgets. The street includes the upscale Alto Palermo Shopping, the city's best known department store containing most of Argentina's top chains. It first opened in 1990 and is now a favorite shopping center of Buenos Aires.
Get your wine, dine… and dance on!
There are also plenty of wining and dining options throughout Palermo. Plaza Serrano does not just have a lovely market, but it is also a great place to have an afternoon beer in the sun at one of the bars with big outdoor terraces. While Palermo Soho is most popular for its drinking and eating options, Palermo Hollywood is a close second.

Enjoy an afternoon beverage on Plaza Serrano
Photo by Jennifer Yin/Flickr
If you want to get the most out of dining and nightlife in Buenos Aires, your body clock will need to get in shape! People will dine just prior to midnight, and bars do not really get going until the early morning hours, as they run until 8am and beyond. Palermo hosts a variety of awesome rooftop bars, such as Miloca. Party it up Argentina style!
Palermo Hollywood and Soho have been transformed into nightlife and shopping areas, while the oldest part of the barrio, Palermo Viejo has managed to keep a more low key profile. In general this barrio remains a favorite for backpackers, designers, and hipsters, with its tree-lined cobblestone streets that see new business spring up in old Spanish-style houses and warehouses.

Puerto Madero: Urban planning at its best
Highlights
– Located at the riverbank
– Most recent architectural trends
– Boardwalk/ecological reserve
– Trendy clubs and nightlife
– Brick buildings
Buenos Aires is known as a city that is turned away from the water… so how about a barrio that is located right on the water? Puerto Madero is also referred to as the urban planning community and it looks nothing like any other area of the city! This Buenos Aires barrio lies by the Rio de la Plata riverbank and contains the most recent architectural trends in Buenos Aires. The area has been under intense development for the past 5-10 years.

A beautiful nighttime view in Puerto Madero
Photo by Boris G/Flickr
In the newly renovated Puerto Madero you will find beautiful brick buildings at the water side, and a mix of modern and historical architecture. As its name would suggest, Puerto Madero was originally a port. The port was however only used for about 15 years in the late 1800's. The rusting ships and vacant warehouses that were once common have been removed to create a clean and upmarket area.
Visit the Puerto Madero dock area and take some time to explore 2 floating-ship museums: Uruguay and Sarmiento. If you enjoy bridges, you will certainly be impressed by the Puente de la Mujer: a long cabled bridge that spans across the dock 3 area.
A beautiful boardwalk
Puerto Madero includes an ecological reserve with a boardwalk running through it. Take a stroll on the famed boardwalk to enjoy a natural escape located at the water's edge. This area lies right between the Rio de la Plata and the highrises of Puerto Madero, to give you a taste of both worlds! The boardwalk is frequented by birdwatchers, cyclists and walkers.

Take a stroll up to the water and take in the beauty of Puente de la Mujer
Photo by Phillip Capper/Flickr
Beautifully maintained trails will lead you through the natural reserve and right up to the waterfront. Just before the entrance of the reserve you will find snack and concession stands selling things like choripan and vaciopan – a must-try!
Nightlife and dining
Puerto Madero is home to some of the city's newest and coolest places. Nightlife is vibrant and there are plenty of clubbing opportunities. It comes as no surprise that the night haunts in Puerto Madero are high-end. You will find some awesome bars, restaurants and clubs… but each with a hefty price tag!

Tickle your taste buds in Puerto Madero!
Photo by Joan Nova/Flickr
Puerto Madero is home to one of the best Italian restaurants in all of Buenos Aires: Sottovoce. Sample their delicious fresh pasta, calamari and local wine… but make sure to save space for their mouth-watering desserts too! My favorite place to go for a drink is Universe bar, the resident bar of the Hotel Faena. Philip Starck designed the décor of this place, and it serves as a perfect backdrop to the DJ's and live music nights. Finally, if you love to dance the night away, go to Asia de Cuba or Jet Lounge: these popular Puerto Madero bars reign supreme!

San Telmo: Argentine art and culture
Highlights
– Feria de San Telmo (antiques)
– Plaza Dorego – surrounded by old buildings converted into cafés
– Nightlife/restaurants
San Telmo is blessed with beautiful cobblestoned streets, an awesome weekly street market, and a variety of delicious places to eat and drink. This Buenos Aires barrio should not be missed under any circumstance!

colorful buildings line this cobblestone street of San Telmo
Photo by Vyacheslav Bondaruk/Flickr
San Telmo dates back to the 17th century and was once an industrial area. Since the middle of the 20th century, San Telmo began attracting artists and creative folk, resulting in a more bohemian vibe. This area also became a hotspot for tango. Currently, San Telmo has become part a tourist trap, part bohemian enclave and part tango central… making it a very interesting place to stay, visit, or live!
Feria de San Telmo and Calle Defensa
Explore the Feria de San Telmo on a Sunday: this is the biggest and most famous artisan market in Buenos Aires. This market was originally created in 1970, in Plaza Dorrego, and has almost 300 antique stalls. This gigantic antique street market sprawls Calle Defensa for almost 2 km (1.2 mi), and turns San Telmo into the most fun part of town. Aside from people selling awesome products, enjoy a variety of music and dance performances!

Find hidden gems at the San Telmo antique market
Photo by Frank Kehren/Flickr
The San Telmo market is an excellent place to be exposed to Argentine art and culture. Enjoy tango dancing, live music, Argentine food, leather goods, handicrafts, clothing, jewels, toys and many many more items! Once the market madness calms down, enjoy a beer at one of the many bars in the area, and watch open-air milonga.

Local singing talent at the San Telmo market
Photo by Rogerio Tomaz Jr./Flickr
If you cannot make it to San Telmo on a Sunday, you should still go another day! You can enjoy a lovely stroll along Calle Defensa between Avenidas San Juan and Independencia and check out some of the awesome antique shops. Plaza Dorrego has professional tango dancers at most times of the day and week. Enjoy a personal show… but don't forget to tip! This is a nice place to stop for a drink: this plaza is full of old buildings that were converted into cafés.
Nightlife and restaurants
One awesome thing about San Telmo is that it is filled with interesting bars, nightlife and restaurants. El Desnivel is a much-loved parilla, and known as San Telmo's "worst-kept secret." This enormous bustling restaurant offers a great experience! You will be waited on by an entirely male staff, and the service is excellent. Try the Penguinitos (little jugs) of house wine!

Wine and dine in style at a San Telmo parilla: Desnivel
Photo by Paula/Flickr
Some say that San Telmo has it all: history, decay, new life, delicious food, antiques, tango, and more. It is definitely not as polished as Palermo, or elegant as Recoleta, but vibrant nonetheless!

Buenos Aires city center: historical highlights
Highlights
– Plaza de Mayo
– Casa Rosada
– Café Tortone
– Avenida 9 de Julio
– Manzana de las luces
– Calle Florida
From a colonial city to a modern metropolis, this city center has been the heart of Buenos Aires city life for more than 4 centuries. The center of Buenos Aires is a hub for history, official government business and political activity. This is also the center for commerce, with an interesting mix of shops, financial institutions, and businesses. Buenos Aires city center includes the official districts of San Nicolas, Retiro, Monserrat, and Balvanera.

The sun sets behind the Congress of Argentina
Photo by  Miguel César/Wikimedia Commons
The city center of Buenos Aires includes many of the must-see sights of Buenos Aires: historical landmarks that give a fascinating introduction into the history and culture of this city. These highlights include:
Plaza de Mayo – The main square and birthplace of Buenos Aires
Casa Rosada – The "Pink House", or the President's executive government and office. Here you will see the famous balcony from where President Peron and First Lady Evita would address the Argentine crowds.
Café Tortoni – The oldest and perhaps most stunning café in the city! The café is surrounded by other cafés all founded around 1858, and a grand portion of the original interior has been preserved.
Avenida 9 de Julio/Obelisk – The widest avenue on earth, with the Buenos Aires obelisk monument standing on it proudly
Manzana de las luces – The city's oldest block of buildings, with a gorgeous courtyard that has 17th century Spanish roots.
Avenida de Mayo – The first "grand boulevard" of the city, lined with marvelous architectural wonders
The Buenos Aires Cathedral – A beautiful building where Pope Francine would give mass, and where Argentina's Independence hero rests.
Other ancient sites – First church, street and business of Buenos Aires, and the most ancient subway line in the entire Southern Hemisphere
Get the most out of your visit!
Monserrat is located between San Nicolas, San Telmo, Balvanera, and Puerto Madero. This area makes up a piece of the city's business district and is one of the oldest parts of Buenos Aires, with roots tracing to the colonial era. Here you will find some of the most important public buildings in Argentina, including City Hall, the Ministry of Defense and the government house. It was in Monserrat that Spanish Conquistador Juan de Garay of Austria first set foot in Argentina.

Casa Rosada is baby pink in color and among the most emblematic buildings in the city.
Photo by Anibal Trejo
If you want to get the most out of your visit, start on Plaza de Mayo, a street lined with architectural marvels and historical sights. The most notable building is Casa Rosada, a majestic, pink government house, internationally famous since Eva Peron's address to the nation from its balcony. Walk on to see the Piramide de Mayo which marks the middle of the square, and then you will be only steps away from idyllic buildings liken the Cabildo (City Hall) and Buenos Aires Metropolitan Cathedral.

Take a stroll on the historically rich Avenida de Mayo
Photo by Benjamin Dumas/Flickr
When visiting the city center, don't forget to make a stop at Café Tortoni, the oldest café of Buenos Aires. This coffeehouse is located on Avenida de Mayo and was inaugurated in 1858. Its name is derived from a Parisian café and inspired by Fin de siècle coffee houses. Many consider it as one of the most beautiful cafés in the world. Café Tortoni is one of my favorite places to see the tango in Buenos Aires. Move past the grandeur and sparkling marble floors to see the back room: a place dedicated to jazz and tango shows. As it has become a must-see landmark, you can however expect a queue to get in…even if you arrive at 11am!

A true depiction of Argentine charm: Tango at café Tortoni
Photo by Miguel Vieira/Flickr
After you satisfy your culinary tastebuds, make a stop at Manzana de Luces (The Illuminated Block) to see a block of 18th century buildings that includes the Buenos Aires National College. Make sure to look at their agenda for exhibitions, workshops, theater productions and film screening.
Your last stop is Calle Florida, a place where you can enjoy the soul and passion of Buenos Aires: Tango. Calle Florida is one of the main tourist attractions of Buenos Aires in this regard. In the evening street performers head to this area, including tango dancers and singers, to put on amazing shows. Aside from enjoying the tango, head to the retail stores, restaurants and shopping arcades that all lie along Calle Florida.
Recoleta: The Little Paris of Buenos Aires
Highlights
– Stunning European-inspired architecture
– Cemetery of Recoleta
– Historic luxury hotels
– Upscale boutiques
– Plaza Francia/Feria Artesanal
Recoleta is the cultural center of Buenos Aires and one of the most elegant barrios. Many buildings in Recoleta are considered as national monuments and stunning palaces line the streets. Often referred to as the "Little Paris in Buenos Aires," Recoleta is known for its cemetery, French-inspired architecture, grand gardens and squares.
A place to honor life: Recoleta Cemetery
The Cemetery of Recoleta was founded in the 19th century and has gained a great deal of importance over the years. Famous and well-renowned figures, such as Evita and former presidents, writers and artists are buried in the cemetery. In 2013, CNN listed the Cemetery of Recoleta as one of the 10 most beautiful cemeteries in the world.

Grand mausoleums such as these are a typical sight at the Cemeterio de la Recoleta
Photo by Bunnicula/Flickr
Aside from the impressive and historic cemetery, the Basilica of Nuestra Senora del Pilar, among the oldest churches in the city, is worth a visit. This church is a great sample of Spanish colonial architecture and visible from Plaza Francia.
Plaza Francia: A place for genuine Argentine craftsmanship
Facing the Recoleta Cemetery is the Plaza Intendente Alvear, popularly, yet mistakenly known as Plaza Francia. This plaza gained importance since the 1960s for its street fair, then named the feria hippie. Currently, the fair is grand in scale and attracts genuine Argentine craftspeople and artisans, and a wide variety of street vendors and merchants.

Chill out at the street fair: a view of the Northern portion of Plaza Francia
Photo by Galio/Wikimedia Commons
The Feria Artesanal Plaza Francia covers nearly the entire Plaza Francia during weekends. This is one of the best places to buy stunning, high quality Argentine artisan goods, including jewelry, leather, metalwork and ceramics. You can also expect to see street performances, art exhibits, curio shops, and sport events. You will be entertained by the music, food stands, and marvelous craftsmanship. On weekdays, Plaza Francia turns into a quiet park.
Luxury hotels and shopping
Recoleta is the most cultured area of Buenos Aires, and also the location of most of the city's luxurious hotels. For a sample of this, head to Avenida Alvear, a street lined with majestic apartment buildings and historic hotels. After a visit to the Museo Nacional de Bellas Artes (MNBA), walk down Avenida Libertador until you reach a crossroad, turn right and you will be on Avenida Alvear. Walk down this street to see the Alvear Palace Hotel and the Palacio Duhau Park Hyatt Hotel with their grand presence. These upscale hotels are elegant spots to enjoy some English team, brunch, or a glass of vino tinto (red wine).

The elegant Palacia Duhau was originally built in 1934 for the Duhau family
Photo by Wally Gobetz/Flickr
The advantage of staying in Recoleta is that it offers the best residences, classiest neighborhoods and top service. Foodies can enjoy a wide range of delicious dining options. This area is also conveniently located near to downtown and other touristic attractions.
Last but not least, Recoleta is also frequented for its upscale boutiques and fashionable stores. Check out the latest local fashion designs at Buenos Aires Design. Recoleta is renowned for its shopping opportunities and the most important Italian and French designers have shops there. As this is however the most upscale neighborhood of Buenos Aires, you can expect pricey shopping, most notably in the up market shops along the luxurious Avenida Alvear.
Each Buenos Aires barrio has interesting features and unique highlights. Find a perfect mix of modern and ancient architecture and walk in the footsteps of history.
Plan your own adventure to Argentina! Contact us to speak with one of our expert travel advisors and customize a trip to Argentina.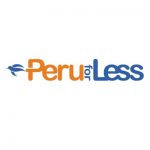 Latin America for Less is a group of travel experts who live, work, eat, and breathe all things South America. Their inspiration stems from a deep appreciation for the beauty and diversity that make this continent so special.