Buenos Aires is a dynamic cosmopolitan city boasting some of the best shopping in South America. With lower price tags than many of its European counterparts, each of the neighborhoods in Buenos Aires offers a large variety of boutiques, galleries, and antique shops. You will find everything you are looking for and more in the style-obsessed capital of Argentina, from hole-in-the-wall stores to ritzy brand name shops.
Recoleta, featuring many upscale stores, is the city's most expensive neighborhood with many shops offering European made goods. The Recoleta district is home to many shopping venues that will delight even the most discriminative shoppers on a Buenos Aires tour: a lively handicraft market held on the weekend in Recoleta Plaza Francia; Patio Bullrich, a trendy shopping center standing across the luxurious Caesar Hotel Park; and the upscale Buenos Aires Design shopping mall, entirely devoted to interior decorating.

San Telmo boasts a great flea market on the weekend as well as one of the best antique fairs in the world, Feria de Antiguedades de San Telmo, held in the Plaza Dorrego every Sunday from 10 am to 5 pm. Many of the older homes in the neighborhood have been turned into charming antique shops displaying unique items.
Avenue Florida, the biggest shopping street in Buenos Aires, runs across El Centro, the city's bustling downtown area. Both sides of this pleasant pedestrian street are lined with stores selling clothing, sporting goods, electronics, and leather goods. On the corner of Florida and Cordoba is a beautiful, upscale, multi-level shopping center called Galerias Pacifico. If your credit card needs a break during your shopping frenzy, grab a drink at a café in Avenue Santa Fe, another main shopping road in El Centro.
If you are looking for creative treasures that can be found nowhere else, travel to the lovely Palermo district. The Paseo Alcorta shopping center features chic clothing stores, as well as a movie theatre. However, it has been somewhat upstaged by the striking  Alto Palermo Shopping Mall, with its mirror-like exterior reflecting  the buildings on Avenue Santa Fe and Coronel Diaz Street, and its award-winning architectural design.
The beautiful mall in Buenos Aires, Abasto de Buenos Aires, awaits you for a unique shopping experience. Formerly a wholesale fruit and vegetable market, it has served as a shopping mall since 1999. This impressive four-level historic building features ample stores, a 12-screen movie theatre, an indoor amusement park for children, and a food court.
Every weekend, the posh Manuel Belgrano square transforms into a chic flea market when talented craftsmen establish their stalls displaying everything from alpaca fur rugs to wooden toys. Still craving more handicrafts? Then check out Feria de Mataderos, where the authentic gaucho atmosphere makes it well worth the trek to western Buenos Aires. If you are lucky, you might get the chance to watch traditional dance performances and real-life gauchos wearing woolen berets, scarves, and baggy pants, with their horse in tow. For a weeklong market, head to the colorful neighborhood of La Boca where Vuelta de Rocha Handicrafts Market (Caminito) has handicrafts, and beautiful paintings.
Leather goods are always plentiful in Buenos Aires, and don't forget to keep an eye out for traditional ponchos, boleadoras (gaucho lassos), alpaca products, precious stones, and wood carvings. You will without a doubt find enough clothing and trinkets to fill an extra suitcase or two in this fashionable city.
For Buenos Aires vacation packages tailored to your interests, contact a travel advisor who can help you customize an exciting vacation.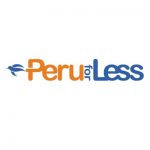 Latin America for Less is a group of travel experts who live, work, eat, and breathe all things South America. Their inspiration stems from a deep appreciation for the beauty and diversity that make this continent so special.