African song and dance have come to liven up Argentina for a third consecutive year!
As the Carnival season around Latin America draws to a close, the streets of Buenos Aires liven up with the Afro-descendants' Carnival in San Telmo. This year, the festival took place on March 8th and 9th. More than 10,000 people came together to celebrate the city's extremely rich, yet mostly overlooked African cultural heritage. The main focus? Promoting Afro-Argentine identity, making a contribution to the knowledge of cultural diversity in the country and keeping alive historical traditions.
African influence in Argentina

People flood the streets to celebrate African cultural heritage in Argentina.
Photo via Walter Franco/Pinterest
Since slavery was abolished in 1813, Argentines with African roots have faced a curious invisibility. Once accounting for more than 30 percent of the total population, the population of self-identified Afro-Argentines has declined to less than 2 percent. Miriam Gomes, a literature professor at the University of Buenos Aires tells the Washington Post: "People for years have accepted the idea that there are no black people in Argentina." This is partly a result of governmental programs which promoted the idea and image of a European country on Latin American soil.

The Ministry of Culture is now, however, placing a newfound importance on preserving cultural heritage in Argentina. The Carnaval of African descent looks to revalue the African populations of Argentina. It serves to highlight respect, healthy living, and sharing the experience of African descent through the use of artistic expression in art, dance, and music.

Traditional Candombe drummers take the streets.
Photo by Larry Cox/Wikimedia Commons
A complete lineup of festivities
This year, the Afro-Argentine Carnival started with a parade on Saturday, March 8th. Dozens of troupes made their way through the city streets all the way to the main stage in the beach area of Mazana de Luces. The Afro-descendants' Carnival is most famous for this vibrant Afro Carnival parade, in which you can enjoy traditional Comparsas dancing to the beat of Candombe drums. Various workshops are also organized, and food stands are set up.
Following this initial program, more than 20 bands performed Afro-inspired music on the main stage. These bands included The Son of Ramon, Samba Meu Lugar, and The Lantern. Uruguayan Rubén Rada closed the first day's celebrations by playing some of his most loved songs.

Put your hands together for Rubén Rada!
Photo by Roman Mayora/Wikimedia Commons
On Sunday, the Carnival continued with a full-day concert filled with exotic dance and song. Some highlights from this year include performances from the Murga Bicentennial Pioneers and a group of Uruguayan Candombe Bonga artists. The weekend drew to a close with a Fidel Nadal reggae night.
It is now clear that the African sociocultural legacy remains alive in Argentina. According to Acercando Naciones, the Carnival contributes to the "recognition, measurement and dissemination of African roots, regaining its place in the history of Argentina and strengthening the processes of self-recognition and reaffirmation of African descent in the country."
Discover Argentina
Book your trip to Buenos Aires today and get immersed in Afro-Argentine identity! Argentina for Less offers fully customizable vacations to Buenos Aires. Browse our selection of Argentina vacations.
Additional Information
Enjoy these photo's from the 2014 Afro Carnival in Argentina.
Learn more about the Afro-Argentine identity here.
Examine Mariam Gromer's study of the drastic decline of the Afro-Argentine population in Argentina.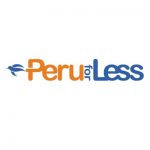 Latin America for Less is a group of travel experts who live, work, eat, and breathe all things South America. Their inspiration stems from a deep appreciation for the beauty and diversity that make this continent so special.