In less than ten days Chile will officially commemorate 200 years of independent history, kicking off a celebration that promises to be as rich and diverse as its past. The fiesta officially begins on Friday the 17th and stretches through Monday the 20th. This much anticipated holiday happened to fall on a weekend this year, which horrified festive Chileans everywhere. Chileans normally spend just under a week celebrating their Independence Day and for the Bicentennial to land anytime but the middle of the work week is, of course, a disappointment.
Luckily, the President applied to congress to add some extra days to the festivities and now the Friday before and the following Monday have been added to ensure an appropriate amount of merry-making. If you can get to Chile before the official party begins, you are in for a treat. Celebrating this holiday is a great way to soak up some local culture and party with the Chileans family-style.
Already fairs or fondas have popped up throughout Chile with food stalls, carnival rides, and live music. Family's are having traditional barbecues, called asados and can be seen in parks and backyards eating traditional dishes and enjoying each other's company.
The entire month of September is full of national events and also the best time to see Chilean rodeos. Unlike in the United States where rodeos consist of roping cattle and barrel racing, in Chile the cowboys, or huasos, attempt to pin a calf against the wall of an arena with their horse. The huasos are awarded points based on which part of the horse is touching the calf.
Kite flying and kite fighting are also popular events. For those of you unfamiliar with kite fighting, participants coat their kites' strings in shards of glass and try to cut all the other kites free them from their owners. The goal is to have the last kite flying.
Chile's actual Independence Day is on September 18th and the holiday celebrates the country's first move towards independence. On this day in 1810 a group of Chilean leaders took over the government. Although it took 8 more years for Chile to gain official independence, this is the day that is widely recognized and celebrated.
September 19th is Armed Forces Day when the army, navy, national police, and air force display their military prowess. There is a parade in Santiago's O'Higgins Park where the forces march in formation and display their uniforms, equipment, and weapons.

In addition to the formal festivities, there are dance competitions to win, games to play, and traditional food and alcohol to taste. The streets are crowded with enthusiastic patriots having fun and happy to welcome visitors to their country.
The best places to celebrate are Santiago and the coastal towns of Vina del Mar and Valparaiso. For a different kind of experience head to Coquimbo where more than 300,000 people camp out, listen to music, and party.
If you are planning on helping Chile celebrate 200 years of independence keep in mind the following:
Many of the hotels might be booked in advance, so start contacting Chile hotels as soon as possible to reserve a room.
Banks and other essential services will be closed for the holiday, including Friday and Monday, so make sure you have enough cash to get you through the festivities.
Bus and flight schedules shouldn't change, but fares may be more expensive and you should buy your tickets in advance.
To help prepare for your trip, read some Chile travel information.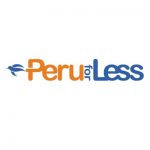 Latin America for Less is a group of travel experts who live, work, eat, and breathe all things South America. Their inspiration stems from a deep appreciation for the beauty and diversity that make this continent so special.