Every year, when the winter holiday season draws near, many become anxious to escape the cold and grey streets they stride along every day. If you too are feeling tempted to fly away toward exotic and warm destinations to enjoy Christmas under coconut trees, why not take this opportunity to experience a traditional holiday season in sumptuous Chile.
Chile puts on impressive holiday festivities that make for an unforgettable vacation. The central area of Chile, in the Santiago de Chile region, and particularly the city of Valparaiso, offer many great attractions around this time of year.
A 90-minute bus ride will take you from Santiago to the coastal city of Valparaiso, northwest of Chile's capital, where a Cultural Carnival takes place every year in December right before Christmas. Here you can take part in the holiday merrymaking while enjoying a few days in the sun and relaxing on the seaside, as these are the hottest days of the year.
Usually the days leading up to Christmas are pretty quiet as this is more of a family holiday. On Christmas Eve Chileans generally retreat to their homes for a nice meal with loved ones and enjoy Pan de Pascua (fruit cake) for dessert. A Christmas libation you must try is Cola de Mono (Monkey's tail), a traditional drink prepared with spirits, milk, sugar, coffee and cinnamon.
Religious celebrations are particularly impressive in Chile where the large majority of the population is Christian. You will be able to admire and, if you wish, take part in the many religious events that take place in the streets of every Chilean city around Christmas time.
If you are looking for a different experience, you can travel up north to the charming city of Andacollo known for its Festival of the Virgen of Andacollo, from December 24th to December 26th. This popular religious festival is one of the most widely attended in the country and surprisingly celebrates copper, Chile's main natural resource. Andacollo was a settlement of Molle people, related to the Incas, who developed agriculture and exploited the copper resources in the region.  In their native language of Quechua, anta means copper, and coya means monarch. The celebrations usually involve dances and pledges to the Virgin of Andacollo, or the "Queen of Copper."
As in most countries, New Year's Eve brings its fair share of excitement and cheerful celebrations throughout Chile. Valparaiso, with its world-renowned festivities and over a million visitors each year, is, beyond doubt, the place to spend an exciting New Year's Eve in Chile. Admire the phenomenal fireworks at midnight and enjoy the multitude of fiestas going on everywhere in the streets. It's really an amazing sight to witness the thousands of visitors packed together, heads aimed skyward, looking at some 30,000 explosions over the harbor. Be prepared to party all night long, as live bands usually play until the early hours of the morning on Plaza Sotomayor.
Believed to be among the most striking in the country, celebrations on the coastline attract hundreds of thousands of Chileans and travelers alike each year. The buoyant activity, swarms of people, and beautiful setting create a lively atmosphere you are unlikely to forget.
For those who are not tempted to sleep out on the streets, which large numbers of young people actually do, remember to book your hotels well in advance for New Year's Eve as many people make reservations months ahead of time.
For more Chile travel opportunities and information, contact a Latin America For Less travel advisor.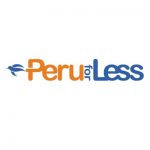 Latin America for Less is a group of travel experts who live, work, eat, and breathe all things South America. Their inspiration stems from a deep appreciation for the beauty and diversity that make this continent so special.