During the last week of June, the dusty adobe-brick town of San Pedro de Atacama in the North Country of Chile is transformed into a party town.
But this isn't any party. San Pedrans celebrate the Catholic feast day, Festival de San Pedro y San Pablo, with a distinctive blend of lively folk dancing, a thrilling rodeo, and solemn processions that infuse their Atacameño heritage into hispanic Catholic traditions.
The week-long religious festival culminates on June 29, known as Festival de San Pedro y San Pablo all over Catholic Latin America.
Similar religious festivals are found in Costa Rica and elsewhere in Latin America, but San Pedro de Atacama goes to dramatic lengths to celebrate their namesake and patron Saint Peter.
On June 29, the major festival begins with mass in the Church of San Pedro – a white brick adobe relic from 1641. A procession of musicians, dancers, and onlookers heads to the main plaza.
Locals, visitors, and clergy all join in, carrying the image of Saint Peter through the streets. The procession returns to the church, and the clergy gives communion to the masses.
At an elevation of 2440 meters in the highlands near Chile's Bolivian border, San Pedro de Atacama was an Inca – and later, Spanish – outpost on the way to the coast, later a mining center, then became a waystation during cattle drives from Argentina to the the desert.
Once a waystation, it is now a destination. The town relies on tourism, although some locals still farm on terraces from before the Inca era. The tourist high season is October to February, but during the offseason there is still much to see and do.
The crumbling dirt streets – lined with menu restaurants, sandboarding tour offices, and views of nearby volcanoes – are picturesque.
The Iglesia de San Pedro with its roof of cactus and pepperwood supports, is exquisitely preserved in the thin desert air. The Museo Arquelógico includes an interesting collection of artifacts left by the Belgian missionary Padre Gustave Paige.
Nearby, the salt flats of Valle de la Luna, or Moon Valley, create weird lunar landscapes dotted with gushing geysers. The valley is 12 km outside of town, walkable in three hours, or you can take a car. It's best to make it for sunset – otherworldly on a clear day.
There are also remants from the pre-Inca era, such as the Pukará de Quitor fortress that was restored in 1981, or the ruins at Catarpe and Tulor. The El Tatio geyer and the Salar de Atacama, a 741316 acre salt lake inhabited by pink flamingoes, are both worth a trek as they show off Chile's North Country at its most strange – and beautiful.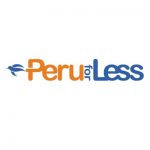 Latin America for Less is a group of travel experts who live, work, eat, and breathe all things South America. Their inspiration stems from a deep appreciation for the beauty and diversity that make this continent so special.