If you're like me, a holiday abroad is no excuse to put fitness on hold. Especially enamored of trail running, one of the first things I do upon arriving to a new destination is to seek out runnable terrain: parks, hills, etc; the bigger the better. So, when I arrived in Santiago, Chile – after 9 months of living in Buenos Aires, a city as flat as a (somewhat lumpy) pancake – I was delighted to see the hills (or cerros) that dot the city's landscape. Prominent among these are Santa Lucía and San Cristóbal and, of course, I decided to ascend both.
Santiago, the capital city of Chile, lies at 520 meters (1,760 feet) above sea level. Cerro Santa Lucía rises to 629 meters (2,060 feet) above sea level, while San Cristóbal reaches 880 meters (2,880 feet). The first hill is not actually for running, but the second definitely is. However both hills are easily accessible even for non athletes and definitely worth a visit on your Chile vacation.
Santa Lucía (The Warm-Up)
Located along one of the principal avenues in the city center (Libertador Bernardo O'Higgins), Cerro Santa Lucía is within walking distance from the presidential palace, La Moneda. The climb to the top of this hill is via sets of steep, often narrow, winding stairs. My legs burned and my heart pounded, but this had less to do with the difficulty than with my resolve to reach the summit without stopping. After about 10 minutes, I reached the highest lookout point – a small terrace resembling a castle turret – and was rewarded with beautiful 360° views of Santiago.
Cerro Santa Lucía is historically important as the site where the city was officially founded by the Spanish conquistador Pedro de Valdivía in 1541. For several years afterward, it served as a stronghold whenever the indigenous population rebelled against Spanish control (this happened often).
In the 1870s, Intendente (Mayor) Benjamín Vicuña Mackenna, inspired by notions of French landscape design, spearheaded the development of cerro Santa Lucía as a tourist attraction. Among the improvements: a chapel, fountains, staircases, patios, gardens, and gas lamps, which were novel at the time. All in all, these attributes, and the numerous perches from which to take in the sprawl and bustle of the city below, make this hill a worthwhile stopping point on any Santiago tour.
San Cristóbal (The Real Deal)
This hill is located at the end of Calle Pío Nono in Bellavista, which is Santiago's bohemian quarter. After conquering Santa Lucía, I set my sights on San Cristóbal, which is part of the 722-hectare Santiago Metropolitan Park. At the base of the hill there are a zoo and botanical gardens; at the peak, a 22-meter statue of the Virgin Mary, a chapel, and an amphitheater. For those who want a more relaxed time, a funicular runs between the base and the peak and will save you time and effort at a cost of 1,800 Chilean pesos, or $3.50 USD.The remainder of the park is comprised of roads for running and cycling, extensive hiking trails, 2 swimming pools, and picnic areas. It's the perfect spot for an afternoon of sports and relaxation in Santiago.
Having scoped out the layout of roads and trails, I picked a route and attacked… or tried, at least. After about an hour of trotting up grades of varying difficulty, I arrived humbled and exhausted but exhilarated to the lookout area, known as Terraza Bellavista, where the funicular discharges its passengers. Then I walked up the stairs to reach the Virgin Mary statue, at the highest point on Cerro San Cristóbal.
Santiago's cityscape is usually hazy with smog, but it had rained earlier that morning and the view from the summit was amazing. The entire city was visible below, framed by the snow-capped Andes to the east and a huge expanse of cloud-spotted blue sky above. This is definitely an unconventional way to visit two of Santiago's attractions, but the payoff was worth it.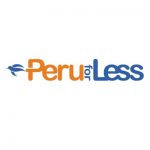 Latin America for Less is a group of travel experts who live, work, eat, and breathe all things South America. Their inspiration stems from a deep appreciation for the beauty and diversity that make this continent so special.