The Latin America for Less team recently traveled to Chile and learned about the fascinating history of Chilean wine. The following is a guide to what we tasted…
Vino Tinto
Chile has a long and proud viticultural history dating back to the 16th century when the Spanish brought their vines with them to the new world. Chile over the past 20 years has blossomed into a wine superpower,  becoming  the fifth largest exporter of wines in the world and the eighth largest producer.
In the mid-19th century, French wine varieties such as Cabernet Sauvignon and Merlot were introduced. In the early 1980s, a renaissance began with the introduction of stainless steel fermentation tanks and the use of oak barrels for aging. Wine exports grew very quickly as quality wine production increased. The number of wineries has grown from 12 in 1995 to over 90 in 2012.
Chile's climate has been described as midway between that of California and France with the most common grapes found being Cabernet Sauvignon, Merlot and Carmenère. The valleys of Chile receive the perfect combination of soil, sunlight, temperature and humidity.
The Carmenere grape variety was once heavily planted in the Bordeaux region of France. Nowadays, it is almost impossible to find Carmenere in Bordeaux because in the late 1800's European vineyards were destroyed by the phylloxera plague, a ravenous aphid that attacks the roots of vinifera vines. Fortunately, for wine lovers this grape was imported to Chile so it wasn't wiped out when the plague attacked. Until about 20 years ago however wine lovers had forgotten that Carmenere had survived in Chile. It was often mistaken for and sold as Merlot before its true identity was rediscovered.
Terremoto
Terremoto translates to 'earthquake' and it was given this name because the drink is said to leave people on the ground with shaking legs! The next round usually contains the same drink though only in a glass that holds half a liter and that is called the 'aftershock.'
It consists of a generous portion of citrus ice cream immersed in a very strong mix of sweet fermented white wine and fernet, a bitter, herby liquor. When first served it is clearly separated, with the darker brown fernet sitting on top of the semi-transparent, yellowish-brown pipeño and the ice cream floating on top. After a little waiting and vigorous stirring, the whole concoction stars to mix, with the melted ice cream adding a creamy consistency and appearance to the drink.
Making a terremoto is actually quite easy, simply take a giant glass and put a couple scoops of pineapple sherbet in it. Then fill the glass almost to the brim with white wine. Lastly you splash about a shot of fernet on the top, and you're done! It's a good idea to stir it and let the ice cream melt a little bit before drinking it because otherwise it can be kind of harsh. Terremotos are sort of an acquired taste but if you can make it through one you won't even taste the next two!
Our travel advisors at Latin America For Less are specialists in travel to top destinations in Latin America.  Contact us to start planning your dream South America vacation.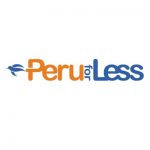 Latin America for Less is a group of travel experts who live, work, eat, and breathe all things South America. Their inspiration stems from a deep appreciation for the beauty and diversity that make this continent so special.