Christmas is that special day of the year when families gather around the fireplace to exchange presents on a chilly winter morning. As a child, the anticipation of receiving just what you asked Santa Claus embraces you like a blanket. And as you grow up, the spirit of giving and good will toward your neighbor is what keeps you cozy and warm on those cold winter nights.
But who needs cold winter nights when South America offers the perfect weather for unwrapping Christmas presents on a white-sand beach?
There is no better escape from the cold northern hemisphere winter than the tropical heat of South America's summer. So forget "to Grandmother's house we go," we've got great destinations and reasons why you should spend this Christmas in South America.
#1 South America, it's exactly what you're looking for
There are a lot of reasons to choose South America for your Christmas vacation. For starters, all families, couples, singles and children can agree on one thing: they all want fun in the sun. Whether it's the crystal blue water of the Galapagos Islands or the beaches of Rio de Janeiro, Latin America has just what you're looking for when the temperature up north starts to drop.
Summer in South America boasts average temperatures in the low 80s. That means you can walk the streets of Lima, Peru wearing only shorts, a t-shirt and flip flop sandals while getting that perfect tan, which will be the envy of your friends back home.

#2 It's close and won't break the bank
Unlike flying to Europe (where its typically cold in December) flying to a South America destination won't break the bank. Plus many South American destinations are closer than you think.
Also, the US Dollar goes farther in Latin American destinations than it does in Europe. In Peru for example, the exchange rate from Dollars to Nuevo Sol is nearly 3 to 1, while in Bolivia their currency is closer to 7-1. This means you'll be able to squeeze more out of every penny you spend.
Where to spend your South America Christmas:
Rio de Janeiro
December is a fantastic month for weather in Brazil. Travelers may experience short tropical rainstorms a couple times each week, but they last only an hour or so each time– plus it's better than snow. Around this month it's warm enough that you are going to want a hotel with air conditioning to get to sleep at night.
Rio is such a popular Christmas destination that we recommend booking your hotel as early as possible. Hotels get very full and more expensive just before the Christmas holidays, so it's better to come early in the month. We advise booking early so you'll have your pick of rooms at some surprisingly affordable rates, even at high-end places. The biggest highlight Rio de Janeiro has to offer is its many breathtaking beaches.


Christmas Eve  in Rio de Janeiro, Brazil
Photo by Marc Martinez
Lima, Peru
December is very busy in Lima because it's a popular summer destination for South Americans. The Peruvian capital is very reasonably priced, especially if you're coming from the US or Europe. Admittedly, the beaches in the city are not as spectacular as Brazil's, but venture to northern Peru and you'll see some of the most beautiful beaches on the entire Pacific Coast. Lima is a great summer city with great outdoor life during the Christmas season.


The Cathedral in Lima, Peru.
Photo by Costumbres del Peru
When we're talking about Lima we have to talk about the food. Its famous ceviche is a treat and the tourist district of Miraflores is packed with affordable and innovative seafood restaurants. On top of that, Lima is a very appealing stop for December tourists since the rainy season in Cusco starts that month.
Santiago, Chile
The weather around the Christmas season in Santiago is pretty much perfect – there are warm days and cool night. Anyone can sleep without air conditioning. Like many South American destinations, this is a particularly busy season. Take note that the first half of December won't be as crowded or expensive as the second half.
Santiago is a fantastic base for every section of Chile, especially this time of year. There's the town of Valparaiso and many other adventure towns in the mountains, so you can get a bit of everything in at very reasonable prices. Plus, Patagonia is extra beautiful and accessible during the South American summer.


Merry Christmas from Santiago de Chile
Photo by Juan Leonel
Honestly, there's no place in the world like South America and coming on vacation here anytime of the year will be the experience of a lifetime.
Ready to see South America? Call us and chat with an expert travel advisor at Latin America For Less and start planning your owndream vacation today.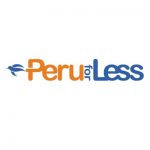 Latin America for Less is a group of travel experts who live, work, eat, and breathe all things South America. Their inspiration stems from a deep appreciation for the beauty and diversity that make this continent so special.