Costa Rica provides a true example of natural beauty – a land rich with pristine beaches, rumbling volcanoes, and immeasurable biodiversity. Give yourself about 7-10 days to spend in Costa Rica and take a tour to visit the country's top destinations! These Costa Rica Treasures take you on a journey to these most valued and stunning highlights the country has to offer: from Arenal Volcano to Monteverde and Manuel Antonio National Park.
The sleeping, yet active Arenal Volcano
The first must-see destination of Costa Rica is the majestic Arenal volcano and its surrounding areas. You will travel to a small town called La Fortuna de San Carlos located in the Alajuela province. The flight between San José, Costa Rica's capital city, and La Fortuna will take approximately a half hour, or about 3 hours by car. La Fortuna serves as a gateway to visiting the extraordinary Arenal Volcano. As the town is located at only 6 miles (10km) from Arenal, standing in the main town square allows for a beautiful view of the volcano. 

Arenal Volcano as seen from downtown La Fortuna, Costa Rica
Photo by Matthias Prinke/Wikimedia Commons
Located in Arenal National Park, Arenal Volcano is a natural wonder that travelers visit from far and wide. Arenal is considered to be one of the most active volcanoes in Costa Rica, even though it has not erupted since 2010. Don't worry! Arenal Volcano is closely monitored for your safety.
Beside the main volcanic attraction, lush greenery, beautiful lakes and diverse wildlife can also be enjoyed in Arenal National Park. Two must-do activities include hiking and a visit to the hot springs.
Hiking
There are magnificent hiking possibilities in Arenal National Park that provide stunning views of Arenal Volcano. A total of 4 trails have been marked in the park for your safety. These easy-to-navigate trails will lead you through former lava fields and secondary rainforests. These trails are fairly easy and are a good option for children and those with limited mobility. Los Heliconias is the most recommended hike, as it provides a lookout with the best sights of the volcano and Lake Arenal. You will be stunned by the diverse animals and plants found along the way.

Don't venture into restricted areas. Keep an eye out for signs like the one above and make sure you stay on course.
Photo by Apuch/Flickr
For safety reasons, hiking is only permitted on the marked trails (as this is an active volcano). A hike in Arenal National Park provides the closest (legal) sightings of Arenal Volcano. You are not allowed to hike near the crater of the volcano. Active volcanoes are extremely unpredictable and it is dangerous to go into restricted zones.
Hot springs

The refreshing Tabacon Hot Springs in the Arenal Volcano National Park 
Photo by Neil Lee/Flickr
Arenal Volcano's geothermal activity has created an abundance of natural hot springs throughout the area. The hot springs are a key attraction in Arenal National Park. The springs are warm, soothing, and downright relaxing. The Tabacon Hot Springs are the most famous and free of charge to visit. This hot spring is located between an abundance of greenery, thundering waterfalls, and rare orchids. Hot springs are the perfect place to go unwind after a long tiresome day – the ultimate peace and quiet you deserve!
Ecotourism at its best in Monteverde
The second must-see-destination of Costa Rica is Monteverde, an important ecotourism hotspot. Its surrounding zone includes the popular town of Santa Elena, which serves as a gateway to visiting the splendid Monteverde Cloud Forest Reserve. The town of Santa Elena has a variety of hotels, bars and restaurants, providing all types of food options: from traditional Costa Rican food, to more conventional options, like fried chicken and pizza.
Most importantly, Monteverde hosts the famous Monteverde Cloud Forest Reserve and various other reserves, drawing a great number of visitors and naturalists annually. 

Water runs through the Monteverde Cloud Forest Reserve in Costa Rica
Photo by thetransmittergroup
The Monteverde Cloud Forest Reserve has managed to preserve its exquisite biodiversity and natural beauty, despite having become a tourist hubs in recent years. The best way to visit the cloud forest is by going on the Monteverde Cloud Forest Biological Reserve Tour.
Monteverde Cloud Forest Biological Reserve Tour 
The Monteverde Cloud Forest Biological Reserve Tour takes you on a mysterious journey through the cloud forest with a professional Costa Rica Travel Guide. Spot various birds, plants and animals, including rare orchids, the ocelot, and even jaguars if you are lucky! You will come to understand why they call this reserve a "cloud forest"! Monteverde is known as a cloud forest due to the high moisture content that exists in the air, creating a constant fog. To venture through the reserve is as though you are taking a walk in the clouds.

A cloudy canopy walk in the Monteverde Cloud Forest Reserve
Photo by DirkvdM/Wikimedia commons
The flora and fauna at the Monteverde Natural Reserve is extremely diverse. The forest is divided into different ecological zones with more than 2,500 plant, animal, bird and reptilian species. 
Manuel Antonio's sandy beaches and lush greenery
The final must-see-destination in Costa Rica is Manuel Antonio, located south of Puntarenas. Finish your trip by enjoying wonderful weather on the gorgeous Pacific Coast! Manuel Antonio stretches from the town of Quepos along a mountain road, which ends at the entrances of the Manuel Antonio National Park and Playa Espadilla.

From beautiful beaches to wild greenery, Manuel Antonio National Park has it all.
Photo via Wikimedia commons
Manuel Antonio is one of the most popular beach towns in Costa Rica. This area is known for its beautiful white sands and luscious evergreen forests that reach the high tide line. The town serves as a gateway to visiting the Manuel Antonio National Park. The charming combination of rainforest and coral reefs is sure to spark your imagination!
Manuel Antonio National Park Tour
Manuel Antonio National Park is internationally recognized as one of the most biodiverse places on earth. A guided tour of the park takes you on a journey through diverse nature – from intricate tropical forests, to mangroves, lagoons, and crisp white sand beaches, all coming together to create one of the most varied ecosystems in the world.

A two-toed sloth hangs out in Manuel Antonio National Park.
Photo by Stevenj/Wikimedia commons
Manuel Antonio National Park is home to over 100 species of mammals and 184 species of birds. Try your luck in spotting the rare squirrel monkey, sloths, iguanas, birds, frogs and endless varieties of plant species.
What to do during your free time
What can you do on your free time in Quepos and Manuel Antonio? Why not try one of the numerous adventure activities offered, including kayaking, rafting, surfing. diving, fishing, snorkeling and zip-lining. If you are looking for an even bigger thrill, why not try rappelling down a thundering waterfall or eating a delicacy: termites! Don't forget to plan some leisure time at the beach to unwind from your action-packed trip.
There are endless opportunities for cool activities and exploring stunning nature in Costa Rica. These top Costa Rica Treasures will get you where you need to go!
Plan your next adventure
Ready for your next adventure? Contact us today to speak with an experienced travel advisor about a trip to Latin America!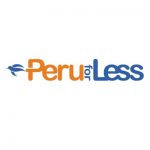 Latin America for Less is a group of travel experts who live, work, eat, and breathe all things South America. Their inspiration stems from a deep appreciation for the beauty and diversity that make this continent so special.