A great addition to your Argentina holiday if traveling in August, the festival brings together some of the best tango dancers in the world where they showcase exactly what the dance is all about. The intensely choreographed moves diffuse a smoky sense of lust rarely seen otherwise in public, all emoted by a swift swing of the leg, a hand down the back, and quick dip before coming back up for a near-kiss. From the brisk swirl of the female dancer's traditionally vibrant red dress and lipstick to the commanding leading motions of her partner, there are few dances more sensual than the tango.
Despite its popularity in modern times, however, tango has not always been so well-received. With origins in the mid-1800s, the dance was once an activity only for the lower classes—Argentina's African slaves and working European immigrants—who needed an outlet after their long days of labor. The pure carnality of tango's characteristic moves and the brashness of its musical lyrics made it inherently disgraceful almost to the point of being immoral. It wasn't until the middle of the 20th century that the dance slowly came to be accepted in the wider Argentine culture when respected singer Carlos Gardel turned in into an international phenomenon. The rest, as they say, is history, and tango is now beloved as one of the most basic components of Argentina's national identity.

At the annual Buenos Aires Tango Festival, visitors are able to watch the best dancers show off their moves for free! That's right, all of the events are free of charge except for some special classes or seminars. Otherwise, spice up your Argentina trip and Buenos Aires tour just by watching the professionals to see how it's really done, and even jump right in if you think you've got what it takes!
If you unfortunately cannot make it to the capital city in August, there are always still other opportunities for experiencing the tango on your trip to Argentina. In 2012, February 9-12 brings the Misterio Tango Festival to Buenos Aires for 4 days with many shows all around the city, and March 11-18, the CITA (Congreso Internacional de Tango Argentino) rules Buenos Aires for 1 week. Otherwise, the bohemian and very diversified La Boca district always has many performers boasting their dancing talents along the river's pedestrian walkway, and the historic Boedo neighborhood also has countless tango houses and theaters.
To learn more about how to tango in Buenos Aires on your Argentina vacation, contact one of our travel advisors at Latin America For Less.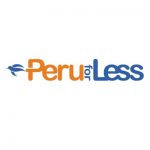 Latin America for Less is a group of travel experts who live, work, eat, and breathe all things South America. Their inspiration stems from a deep appreciation for the beauty and diversity that make this continent so special.