Difficult to access, Antarctica is a destination for adventure travelers who wish to feel like explorers discovering a new land. As the coldest, driest, and most elevated continent on earth, Antarctica is considered a desert, albeit one of ice. Largely neglected because of its harsh environment, the continent also offers unique opportunities to get away from all kind of civilization and appreciate the majesty of nature.
With only about 1,000 to 1,500 year-long residents living in research stations scattered across the region, it's unlikely you'll meet anyone on your Antarctica trip. The only owners –and inhabitants– of the continent are penguins, seals, whales, and various bird species that you may encounter during your travels.
How to travel to Antarctica?
The only way to visit Antarctica is through a cruise. Only a few ships are equipped to sail through the inhospitable icy waters of the continent. These are mostly research-oriented ships that offer basic accommodation but are still comfortable; most of them have been refurbished in recent years to accommodate modern needs.
Antarctica cruises can last from 1 to 3 weeks depending on the time (and money) you have at hand. Most of them depart from Ushuaia, Argentina, commonly referred to as the "city at the end of the world".  From Ushuaia, boats sail through the Drake Passage, which is a 500-mile large channel separating South America and the Antarctic Continent.

After reaching the Antarctic Peninsula, and depending on your itinerary, your cruise will take you to some of the highlights of this magical continent. These may include the South Shetland Islands, Falkland Islands, and South Georgia. In each destination, always depending on weather conditions, you'll be able to disembark from the ship and go on land excursions across beaches of ice, kayak next to awe-inspiring glaciers, observe colonies of penguins from up close, and climb icy inclines.
If you don't have much time or are not a seasoned sailor, you can opt for a short 1-week Antarctica cruise that will include a flight to King George Island –part of Shetland Islands– followed by a 3 or 4-day cruise. You'll also get the chance to visit some of the island's research stations and discover the amazing work and living conditions of the few dedicated scientists who live in Antarctica.
Cruises to Antarctica are generally pretty expensive – at least $4,500 for a 10-day itinerary in a semi-private cabin– so you'll probably have to break the piggy bank for this one, but the experience is without any doubt worth every single penny. A trip to Antarctica is truly "the trip of a lifetime". Nowhere else will you experience such pristine scenery and isolation, sailing through ice fields expanding into the horizon and passing giant glaciers and icebergs.
What are Antarctica cruise ships like?
There is a variety of ships traveling throughout the Antarctic continent from which travelers can choose. Adventure ships offer unique intimate exploration of the area. They are highly maneuverable and therefore able to sail through the most difficult waters. The Akademik Sergey Vavilov, built by the Russian Academy of Science in the 1980's and recently refurbished is an excellent option with great amenities aboard including a dining room, lounge/bar, gym, and even sauna.
Expedition ships are believed to be a bit more comfortable with more modern amenities and spacious, fully-equipped cabins. Among the best ships, you'll find the Sea Spirit, Clipper Adventurer, or Ocean Nova, all 3 extremely well appointed.
You can learn more about Antarctica cruise ships and their characteristics on our website. For more information about traveling to Antarctica, contact one of our expert travel advisors.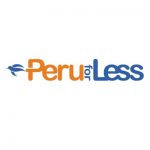 Latin America for Less is a group of travel experts who live, work, eat, and breathe all things South America. Their inspiration stems from a deep appreciation for the beauty and diversity that make this continent so special.