Baños de Agua Santa in Ecuador is thrilling. Baños, as it is called by locals, is nestled in a lush valley along the Pastaza River under the smoky plumes of nearby Tungurahua Volcano which adds an element of excitement and danger complementary for adventure travel. Located 105 miles (170 kilometers) south of Quito or 183 miles (295 kilometers) east of Guayaquil, Baños is considered the adventure capital of Ecuador offering many outdoor activities as well as serving as a gateway for excursions into the jungle via Puyo and Misahuallí. When you travel to South America consider the verdant and stirring Andean town of Baños during your Ecuador travel.

The Active Tungurahua Volcano looms 16479 feet (5023 meters) over Baños.
This small Andean town has a number of attractions that draw locals and foreigners year-round such as the thermal baths. The proximity to the Tungurahua Volcano provides Baños with natural hot springs where adventurers can unwind after a long day of sightseeing and adventure activities. There are many pools ranging from cold to very hot where one can relax or swim in. The waters are infused with high amounts of natural minerals, giving it a brown color, and believed to have medicinal properties. Check out the Cascada de la Virgen Waterfall which empties into the thermal baths near the near the city center.
Danielle VanMarter, travel advisor at Latin America For Less, had the chance to travel to Baños for New Years during her journey to the jungle and recommends Baños to anyone who has the opportunity to visit. Baños is located on the outer edge of the Amazon basin, with the surrounding waters feeding into the Pastaza River. "The waterfalls were amazing," recalls Danielle. She highly recommends stopping by El Manto de la Novia (The Mantle of the Bride), named so because it resembles a bride's veil. It is best enjoyed from a cable car ride that takes you towards and over the waterfall allowing one to admire the wonderful landscape and take plenty pictures. Also check out the Cascada Pailón del Diablo, a waterfall surrounded by lush vegetation which thunders into the river below.

The swift white waters of El Manto de la Novia Waterfall in Baños.
There is no shortage of outdoor sports in Baños or ways tourists can choose to spend their time enjoying the surrounding landscape. Travelers can go on long hikes through lush and scenic areas crossing paths with the wildlife and waterfalls. Horseback riding is also available for those seeking a no-sweat option to enjoying the scenery. Adventurers can rent mountain bikes for riding through the verdant valley towards into the jungle gateway town of Puyo, 35 miles (56 kilometers) away, a springboard for Amazon travel. Motorcycles and ATVs can also be rented for the same thrilling journey.  River rafting, mountain climbing, zip-lining, and bungee-jumping are also available for adventure seekers.
Another must see stop in Baños stop by the famous Nuestra Señora del Agua Santa (Church of the Virgin of the Holy Water), which boasts a magnificent basilica. According to community legend, the Virgin of the Holy Water, for which the church is named after, is responsible for local miracles. One such miracle is depicted in a painting within the church where a man survived a 230 foot (70 meter) fall from a bridge by screaming, "Holy Mother of the Holy Water!" Admission is free.

Church of the Virgin of the Holy Water in Baños.
The town is well equipped with restaurants, shops, and boasts a lively night life with bars and clubs. One thing travelers should try while in Baños is the freshly churned taffy which is "Super Delicious," according to Danielle who described it as a "Pillow of sweet Amazing-ness." 

Fresh Taffy being whipped up in Baños.
For more information about including Baños in your South America vacation, contact one of our expert travel advisors.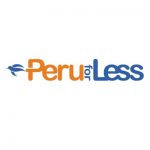 Latin America for Less is a group of travel experts who live, work, eat, and breathe all things South America. Their inspiration stems from a deep appreciation for the beauty and diversity that make this continent so special.