Too often, visitors to Argentina get too drawn into the charms and enchantments of Buenos Aires to venture much further. Indeed, the capital city and its lure of sultry tango, fantastic international cuisine, and nightlife to suit all styles and schedules all make for a memorable Argentina vacation. But for those looking for something more, something a little off the beaten path and sure to make their eyes open wider than they ever have before, take the southern plunge to Argentina's Lake District.
As its name suggests, the Lake District is brilliantly defined by its 20 stunning lakes. Here, travelers can delight in all the glories of alpine landscapes without going so far as Patagonia down at the ends of the earth, although it is a good intermediate spot from which to continue on from. Sightseeing, fishing, trekking, skiing, horse riding, rafting, kayaking, and more will keep you occupied during the long daylight hours, while at night, hearty food and Malbec wines will revitalize you for the following day. The summer months of December to February are the best times to book your Patagonia holidays, when temperatures are warmest.
The region of Neuquén is a great place to start your Patagonia trip. The region teems with paleontological treasures such as rock formations, bones, and footprints some from more than 100 million years ago. The town of Zapala has a particularly fascinating geology museum showcasing various minerals, fossils, and more. Then there is Nahuel Huapi National Park, a truly remarkable destination you won't soon forget, a place dense with striking mountain peaks, ancient glaciers, unique wildlife, clear rivers, and the gorgeous Nahuel Huapi Lake. The national park is—and should be—a top choice for those who visit the Lake District.

To the west near the Argentine border with Chile is Lanín National Park which spreads over 936,525 acres and includes the famous Lanín Volvano. The volcano is the flamboyant attention-seeker of the area with its ideal conical shape and snowy top, but the more subtle draw are the forests which contain many trees not found anywhere else in the country.

The Lake District's many bodies of water provide countless opportunities for fishing, sailing, kayaking, and more.
Photo by Carsten ten Brink
An excellent way to cap your Argentina tour of the Lake District is in the town of San Carlos de Bariloche. Just a 2-hour flight from Buenos Aires, it is a destination that can easily be added to any Argentina vacation package. The picturesque Bariloche sits on the southern shore of Nahuel Huapi Lake and is hugged by the heights of Cerro Otto and Cerro Cathedral, both well worth ascending on a daytrip for sweeping panoramic views of the scenery. The city is the adventure capital of the region, where its location and resources make for a convenient base for camping, sailing, hiking, and skiing. There are also other, more relaxing excursions to be had, however, such as tasting the delicious local chocolate and touring Bariloche's streets featuring Swiss-style architecture. Indeed, this little alpine town deep in the southern heart of Argentina has something to suit all travelers.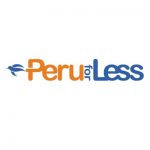 Latin America for Less is a group of travel experts who live, work, eat, and breathe all things South America. Their inspiration stems from a deep appreciation for the beauty and diversity that make this continent so special.