We continue our monthly theme of man-made wonders in Latin America and this week we explore the most remote island in the world. Easter Island is a Polynesian island in the southeastern Pacific Ocean, at the south-easternmost point of the Polynesian Triangle. Easter Island was annexed by the nation of Chile in 1888 and has become a popular travel destination for its 887 moai statues, created by the native Rapanui people.
Located 3790 kilometers west of Chile, Easter Island boasts some of the world's most fascinating archaeological treasures.
Set amidst this volcanic island rearing its head out of a vast and seemingly endless ocean, Easter Island is a culture zealot's paradise. Its inhabitants have endured famines, earthquakes, slave raids, colonialism and epidemics throughout its troubled history.
Today, Easter Island is home to over 600 archaeological sites, and discoveries are constantly being made about the history of this beautiful island. The Moai, the giant 9 m tall stone monoliths, are perhaps the island's biggest attraction with hundreds of them scattered all across the hills. One of the Moais on Anakena beach was restored to its original state commemorating Thor Heyerdahl's visit in 1950.
The exceptional sites are the volcanic craters of Rano Kau and Rano Raraku especially during Semana Rapa Nui, a traditional festival filled with singing, dancing, body painting and other recreational activities which lasts about 10 days at the end of January. Rano Kau is the curious remains of a volcanic cinder cone and is filled with fresh rainwater and lakes with many reed islands.
The cultural and archeological treasures of Easter Island were recognized by UNESCO and rightfully included in its list of the World Heritage Sites. The island is 14 miles long and 7 miles wide, so it is possible to discover this majestic island by foot. Travelers on their Easter Island tour can expect to walk along some truly scenic pathways and become enchanted by the hundreds of statues on display in this so called open air museum.
The island is centrally located between Chile and Tahiti, with flights leaving from Chile and now Lima on an average of four times a week. Travelers are advised that the wet season is from March to October and the high tourist season is from September to April. However, with its dry subtropical climate, the island boasts great weather year round.
Travel into the still relatively unknown land of Easter Island and embark on a once in a lifetime exploration that promises to leave travelers on their Chile tour absolutely amazed.
Our team of expert travel advisors at Latin America For Less can help you organize a customized trip to Easter Island. Contact us to start planning your dream vacation to Chile.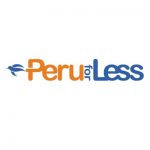 Latin America for Less is a group of travel experts who live, work, eat, and breathe all things South America. Their inspiration stems from a deep appreciation for the beauty and diversity that make this continent so special.