Are you gearing up for your trip of a lifetime to explore the beautiful country of Argentina? Argentina is known for its rich history, numerous natural wonders, and enchanting ambiance, from the tropical cascading falls of Iguazu to the centuries-old vineyards of Mendoza.
Before you start the adventure, it is a good idea to consider how to get from one popular Argentine destination to another. When traveling within Argentina, the fastest mode of transportation is by plane, however, some travelers opt to explore by bus. The bus will definitely save some money, but at the sacrifice of time. While the roads and highway networks of Argentina are well-developed, distances are long; sometimes taking more than 15 hours to travel between destinations. If your travel plans have you on a tight schedule, it is better to take a domestic flight. Read on to learn more about domestic flights in Argentina.
Airlines serving domestic flights in Argentina

Aerolineas Argentinas and LATAM Argentina are the two main airlines offering domestic flight in Argentina.
Domestic flights are run daily by two main airlines: Aerolineas Argentinas and LATAM Argentina. All flights pass through airports in Buenos Aires, either Jorge Newbery Airfield or Ezeiza International Airport, depending on the size of the aircraft.
Aerolineas Argentinas is the country's largest airline and has been operating within Argentina since 1950. Since 2008, the Argentine government has maintained ownership of the airline service and it now serves as the country's flag carrier. Aerolineas Argentinas serves 34 internal destinations from Buenos Aires.
LATAM Argentina, on the other hand, is a Chilean airline which was formed in the 1930s as a state-owned flight service. Later in 1989, the Chilean government privatized its airline industry and the company expanded to provide international service to destinations all over the world. Today, LATAM Argentina offers domestic flights to 18 destinations.

Popular destinations of Argentina
Both  of these airlines operate domestic flights to Argentina's most popular destinations, but Aerolineas Argentinas serves nearly twice as many cities.
Flights are roughly the same price for round trip tickets, but LATAM Argentina is a little more flexible in terms of changing your ticket or cancellations. LATAM Argentina also is generally a more punctual airline.
Both LATAM Argentina and Aerolineas Argentinas offer daily flights to the following destinations:
| | |
| --- | --- |
| Region | Destination |
| Northeastern Argentina | Jujuy, Salta, Tucuman |
| Pampas Region | Puerto Iguazu, Cordoba |
| Andes Mountains | San Martin de los Andes, Bariloche |
| Cuyo Region | San Juan, Mendoza |
| Patagonia | Neuquen, Comodoro Rivadavia, El Calafate, Rio Gallegos |
| Tierra del Fuego | Ushuaia |
Destinations exclusively serviced by LATAM Argentina from Buenos Aires
| | |
| --- | --- |
| Region | Destinations |
| Andes Mountains | Malargue, Villa la Angostura |
| Patagonia Region | El Chalten |
Destinations exclusively serviced by Aerolineas Argentinas from Buenos Aires
| | |
| --- | --- |
| Region | Destinations |
| Northern Argentina | Corrientes, Resistencia, Formosa |
| Northeastern Argentina | Rio Hondo, Santiago del Estero, Catamarca, La Rioja |
| Cuyo Region | San Rafael, San Luis |
| Pampas Region | Santa Fe, Parana, Rosario, Santa Rosa, Bahia Blanca, Mar del Plata |
| Patagonian Region | Viedma, Trelew, Esquel |
| Tierra del Fuego | Rio Grande |
Flight tips
When planning your domestic flights in Argentina, take a look at the following sites for some more useful information:
Aerolineas Argentinas official site
Information on airports in Argentina
Plan you own adventure to Argentina

Contact us now to speak with an experienced travel advisor to help you decide which flight option is best for you.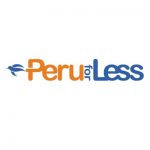 Latin America for Less is a group of travel experts who live, work, eat, and breathe all things South America. Their inspiration stems from a deep appreciation for the beauty and diversity that make this continent so special.