Just on the other side of Peru's northern coastal desert is a tropical oasis known as Ecuador. Graced with green banana trees, verdant valleys, terrific hikes and horseback riding through its national parks, mainland Ecuador has a lot to offer travelers. If you plan to visit Ecuador to take a Galapagos tour, consider spending an extra week or at least a few days on the mainland to take full advantage of your Ecuador vacation.
Northern Ecuador
For those who have a thirst for adventure, mainland Ecuador is the perfect playground. Once you land in Quito, Ecuador's capital, you can explore the country before you head to the Galapagos Islands. Start with a Quito city tour and a visit to the fascinating Mitad del Mundo museum, where you'll learn about the scientific discovery of the equatorial line, and then visit the lively Otavalo market, where you can stock up on souvenirs.

Next, get outdoors and take a hike around Cotopaxi Volcano, south of Quito. At 19,400 ft (5897 meters), it is one of the highest active volcanoes in the world. You'll want to spend plenty of time romping around the Cotopaxi National Park, 84,000 acres of preserved land that is home to Andean condors, pumas, spectacled bears, llamas, and more. You can take day hikes around the park to visit traditional towns and explore gorgeous landscapes, or join a multiday mountaineering expedition to ascend the summit, where you can peer into the crystal waters of Lake Quilotoa.
Central Ecuador
Head south along the Avenue of Volcanoes, a strip of geological quirks, jagged peaks, and volcano-fed hot springs. This area has often been traveled via the Devil's Nose train, popular because travelers can ride on the roof enjoying unobstructed views of the volcanoes. Keep in mind that the train is not always in service and can be uncomfortable, so it's better to simply take a bus from place to place.
South of the Avenue of Volcanoes is the town of Baños, a backpacker's destination with a bit of nightlife and endless opportunities for outdoor activities. Go mountain biking, river rafting, and hiking, before rinsing off with a refreshing dip in the natural hot springs. Baños is also a popular launching point for excursions into Ecuador's eastern rainforest.
Southern Ecuador
Spend a day in Cuenca, a cobblestone walk back in time, and check out the Inca foundations on many of the buildings. Then spend a day or two exploring the Cajas National Park, hiking along the 70,534 acres past the 250 plus lakes and wetlands. The Cajas is a terrific place for birdwatching, and many of the endemic species are endangered.

Also in the Cuenca area are the Inca ruins of Ingapirca. It's possible to do a 4 day trek along Inca roads to reach these impressive ruins. Although not as impressive as Machu Picchu, the Ingapirca ruins in Ecuador show the extent of the Inca's empire, which spanned Ecuador, Peru, and parts of Bolivia and Chile.
The Ingapirca trail is an excellent alternative Inca Trail trek, as it is less crowded than the famous Inca Trail. It's possible to hike the Ingapirca Trail without a guide, although there are numerous trekking companies that offer guides, equipment and provide transportation to and from Cuenca or Quito.
Continue south to the charming city of Loja, just four hours past Cuenca. This modern city has a very European feel, with its four universities and bright and cheery plazas. Just outside of Loja is the Podocarpus National Park. 361,465 acres of cloud forest and paramo forest make this stretch of land especially appealing to outdoor enthusiasts.
You can wander through this green oasis without meeting anyone! Spend a night – or a few – at the Madre Tierra Hotel & Spa in the quiet town of Vilcabamba, where you can kick off your boots and enjoy a drink with the friendly locals, or head for the backwoods on a horseback riding tour through breathtaking tranquil valleys.
To customize your vacation to Ecuador and the Galapagos, contact a travel expert at Latin America For Less.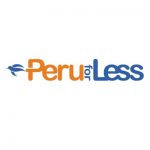 Latin America for Less is a group of travel experts who live, work, eat, and breathe all things South America. Their inspiration stems from a deep appreciation for the beauty and diversity that make this continent so special.