Otavalo sits nestled between verdant volcanoes and expansive lakes just two hours from Quito. The foothills are covered in small plots of farmland, creating a patchwork effect of various shades of green, yellow, and gold. In this spectacular scenery lives a thriving indigenous community that has managed to retain its unique culture and traditions while embracing modern changes.
Men in traditional dress walk hand in hand with girls wearing skinny jeans and puffy sneakers, new trucks barrel down the streets driven by young women wearing embroidered blouses and long black skirts, their necks wrapped in gold beads. This respect for the traditional in tandem with the acceptance of modern amenities, clothing, and business practices makes Otavalo one of the most interesting Andean villages in South America and its inhabitants one of the most successful.

However intriguing the town and its people, Otavalo is known for one thing and one thing only – shopping. Since pre-Inca times this town has been host to one of the largest international markets in the Americas. Even people who hate shopping will be impressed with the sheer magnitude of the Saturday market, which practically takes over the entire town.
The animal market begins around 7am, and you simply must drag yourself out of bed in time to see it. It's about a five minute walk from Plaza de Ponchos and hard to miss. If you're not sure where to go, just follow the people leading cows, sheep, and pigs by rope down the street. This market is truly an amazing sight, and feels incredibly safe for having hundreds of animals wandering around a small area. Just keep away from the bulls.
After you've had your fill of the animal market, head back to Plaza de Ponchos and begin browsing. The sheer number of vendors and their goods is truly staggering. Wander through stalls selling everything from spices and flowers, to handmade musical instruments, wooden trays intricately painted with bright designs, alpaca clothing, jewelry made from tagua nuts or filigree silver and gold, leather goods, large wooden mixing bowls and utensils, hand spun wool, dream catchers, and the list goes on and on.
If you enjoy luxurious clothing, head to nearby Cotacachi for some affordable high-quality leather goods. You can find stylish leather jackets and handbags for a quarter of the price you would pay in the US, and actually watch the proprietors make the items right in front of you. They also sell shoes, boots, belts, suitcases, and wallets.
This is the place to stock up on gifts for friends and family as well as add some new items to your wardrobe. If you have a few days, or are planning on returning to Quito after a Galapagos tour, it can be worth it to have something custom designed and tailored for you. Jackets and boots are the best items to have handmade and you won't regret it, as a custom-made piece will still be about half the price as a generic brand item from the US. Otavalo and Cotacachi are must-see destinations if you plan on exploring the highlands of Ecuador.
For more information about how to combine your trip to these lovely towns with a Galapagos tour, contact one of our expert travel advisors available to help you plan your Ecuador vacation.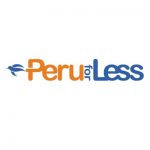 Latin America for Less is a group of travel experts who live, work, eat, and breathe all things South America. Their inspiration stems from a deep appreciation for the beauty and diversity that make this continent so special.