If you're visiting Buenos Aires, you're probably intending to spend time enjoying the city's enchanting atmosphere, rich culture, and grand architecture during your Argentina travels. What lies beneath your feet might seem much less interesting. However, there is a surprise in store for you…
Content
---
The secrets of subterranean Buenos Aires
How to get to El Zanjón
Photos and video
Experience a Buenos Aires tour
The secrets of subterranean Buenos Aires
One of the city's most fascinating – and little known – places is actually hidden deep underground in Buenos Aires' colonial San Telmo district, and it is below the foundation of a 178-year-old mansion that you'll find one of the most unusual museums during your time in Argentina.
El Zanjón de Granados is a museum that offers a subterranean window into Buenos Aires' long history, revealing how life in the city has changed since it was first established by the Spanish conquistador Pedro de Mendoza in the 16th century.
A labyrinth of tunnels, passages and various rooms from which a range of artifacts have been recovered, El Zanjón (meaning "the hole" in English) contains a slave cell, a water cistern and various other remnants from a time when the ravine was inhabited.

Numerous colonial era antiques have been recovered, including African pipes, English china and French tiles, as well historic coins, ceramics, hair brushes and other items which are now on display in the museum.
The network was originally created by the city's early residents, but was built over and eventually forgotten to time while the city above grew and expanded. The building at ground level was converted into a luxury 23-room mansion in 1830 but had been abandoned by the 1970s and was being used as a dump by locals who had no idea of the treasures that lay underground.
Eventually the property was purchased by the current owner, Jorge Eckstein, who has spent 20 years restoring the building and the historical network underground, turning it into a museum for the public.
During a one-hour guided tour, you can see the restored mansion's guest rooms, the kitchen, three patios, an enormous reception hall, as well as the underground tunnels that are wonderfully maintained. For anyone curious to know a bit of the story of this city's rich past, a visit to El Zanjón is a must.

How to find El Zanjón
El Zanjón is located in the trendy Buenos Aires neighborhood of San Telmo.
Address: Defensa 755, San Telmo, Buenos Aires
Website: El Zanjon
Tel: 4361- 3002
Email: turismo@elzanjon.com.ar
Hours: Monday – Friday (60 minute tours, starting at 11am to 3pm), Sunday (30 minute tours, 1 to 6pm), closed Saturday
Click here for additional information about El Zanjon tours and admission fees.
Photos and video
Photos
Buenos Aires – San Telmo: El Zanjón on Flickr
El Zanjón, Buenos Aires on Flickr
Video
Looking at textures in El Zanjon
Experience a Buenos Aires tour
Contact our team of experts to customize your package to Buenos Aires and beyond.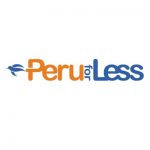 Latin America for Less is a group of travel experts who live, work, eat, and breathe all things South America. Their inspiration stems from a deep appreciation for the beauty and diversity that make this continent so special.