If you love nature and archeology, Easter Island or Rapa Nui is a dream getaway for you. Located approximately 2,500 miles (4,000 km) from Chile's Western coast, Easter Island is one of the world's most famous, yet most mysterious islands. What are the best ways to explore this island? What can you expect from your visit? Here are some tips to accompany you on your Archeological Wonders: Easter Island tour.
Best time to embark on your tour
Easter Island lies in the Southern Hemisphere, which means that the seasons are opposite of the Northern Hemisphere. Summer falls from December through February, and the preferred time to visit the island is during these summer months when the temperatures are warm.

Enjoy a stunning sunset on Easter Island
Photo by Yulin Lu/Flickr
If you prefer exploring the Island in a more secluded manner, October, November, March and April individually offer the best opportunities for you. During these months fewer people visit the Island, making it easier and more relaxed to get around. It is important, however, to note that the Arctic winds can make for less comfortable temperatures, especially during winter months.
How do people usually get around?
The most popular way people venture across Easter Island is by horseback or bicycle. Both the wind and sun can make these difficult, so make sure you are fully prepared for all weather circumstances! If you visit Easter Island during the summer, humidity can make these activities more strenuous.

Riding past the crater of extinct volcano Rano Aroi on the way to the highest point on Easter Island
Photo by Jason Devitt/Flickr
Some people decide to explore the island by car or motorbike instead. If you drive, keep in mind that wild horses roam freely on the island, and they might be standing in the middle of the road – so take caution!

Your arrival on Easter Island
You will arrive at Mataveri International Airport – the most remote airport in the world. Flights are scheduled from Santiago de Chile on LAN airlines. This airport serves as the main point of entry for the thousands of visitors who come to explore Easter Island every year annually. The airport is located at Hanga Roa, the main town, harbor, and capital of Easter Island.

Arriving at Mataveri Airport with LAN airlines
Photo by Jialiang Gao/Wikimedia Commons
Hanga Roa is positioned between two extinct volcanoes: Terevaka and Rano Keu. Many hotels are located in close proximity to the city, including a Latin America for Less staff favorite, the Explora Rapa Nui, located at about 5 miles (8km) from Hanga Roa. Avenida Atamu Tekena is the island's main avenue and also the heart of Hanga Roa. Various restaurants, grocery stores and accommodation can be found by the side of this road.

The main attractions
Easter Island is triangular in shape and small in size. This map will help you get an idea of what the island looks like, and what the most important attractions are! Boxes have been drawn on the map to indicate the places you will visit on your tour.

A detailed map of Easter Island showing the main sites you will visit
Easter Island is home to hundreds of moai figures – stone statues created by the ancestors of the Rapa Nui people. The moai stand on ceremonial platforms called ahu. You should not under any circumstance walk on the ahu! Not only would this be considered as disrespectful, but if you damage the site, even accidentally, punishment is harsh. It is no surprise that these statues are the main attraction that draws visitors to the island each year.
Let us take a closer look at 5 of the sites you will definitely visit.
Ahu Tahai

Three ahu at the Tahai Ceremonial Complex photographed from the east during sunrise
Photo by Bjorn Christian Torrissen/Wikimedia commons
Ahu Tahai is an archeological complex located on the western shore of the island and is home to three ahu. The moai found here have unique characteristics. While many statues across the island are similar, here the moai vary significantly and even have interesting facial characteristics. This site is located at only 5 minute by car from Hanga Roa and is visible from the Anthropological Museum.
Ahu Akivi

There are 7 moai at Ahu Akivi
Photo by Russavia/Wikimedia Commons
Ahu Akivi is considered as a sacred place on Easter Island. While most of the moai on the island are located by the coast, with their backs to the sea, at Ahu Akivi, the moai are located inland, and face the sunset. This site has beautiful views of the western part of the island and is located at approximately 10 minutes from Hanga Roa by car. This site is also within 10 minutes driving from Puna a Pau, the sole source of red scoria rock that was used to create the topknots for the moai, and the cave Te Pahu, the area where the island's inhabitants once lived.
Rano Raraku

A stunning panoramic view of the Rano Raraku volcano
Photo by Paolop/Wikimedia Commons
Rano Raraku is a volcanic crater located on the southern part of the island. The crater of the volcano is filled with rainwater and vegetation. The outer edges of the volcano have rock quarries that offer stunning views of Easter Island. You can walk down to the quarry where approximately 400 moai lay scattered across hills. This is one of the most beautiful places on the island. This site is approximately 30 minutes from Hango Roa by car.
Ahu Tongariki

Many people have called Ahu Tongariki the most majestic ceremonial platform on the whole island
Photo by Mbmerino/Wikimedia Commons
Ahu Tongariki is the largest, and some would say most impressive ahu on Easter Island. The 15 lined up moai at Ahu Tongariki face sunset during the summer solstice. These moai were recently restored to their original position after a tsunami and civil war caused damage and toppled the statues many years ago. Seeing these moai allows you to peek into the past. This site is located at less than a mile from Rano Raraku.
Anakena

Soak up the sun at Anakena beach
Photo by Rivi/Wikimedia Commons
And last but not least, Anakena! Anakena is a beautiful white coral sand beach. It is one of two sand beaches on the island on an otherwise rocky coast. There are two ahus at Anakena and you can also visit a palm grove and a car park. This beach is located at less than 20 minutes from Hanga Roa by car.
What else can you do on Easter Island?
Almost all the activities you can do on Easter Island are outdoors and you will find a variety of options. Some of these activities include:
Swimming
Horse riding
Surfing
Scuba diving
Spelunking
Biking
My favorite activity would have to be spelunking! There are numerous caves around the island you can explore. If you decide to go surfing, the best places for big waves are in areas with rocky beaches. If you do decide to go this route, proceed with caution as the rocks can be sharp.
Time to explore all Easter Island has to offer!
Embark on your own outdoors adventure on Easter Island
Latin America for Less specializes in customized travel throughout South America. Talk with a travel advisor today.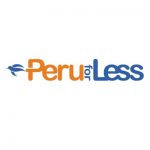 Latin America for Less is a group of travel experts who live, work, eat, and breathe all things South America. Their inspiration stems from a deep appreciation for the beauty and diversity that make this continent so special.