Located in Los Glaciares National Park in Argentina, the Perito Moreno Glacier is the most majestic of all the Andean glaciers. Extending more than 97 sq. miles (250 sq. km), this stunning glacier is larger in size than Buenos Aires. Hundreds of tourists visit Perito Moreno every day in hopes of seeing the unique rupture of large pieces of ice, caused by dynamic changes the glacier is undergoing. This is one of the few glaciers in the world that is actually expanding in size.
To visit Perito Moreno, most people either embark on a tour or a trek. Find out about the main differences between a classic tour versus a trek of the Perito Moreno glacier.
A view from the walkway: Tour of Perito Moreno
The first option for visiting the glacier is by taking a classic tour. The tour consists of taking a bus to the glacier and admiring its grandeur and beauty from pasarelas – heightened wooden walkways created for you to walk on. The Perito Moreno Glacier is located at approximately 50 miles (80 km) from El Calafate – the closest town and place you will be sleeping. Driving to the glacier takes approximately 2 hours. 
The network of pasarelas lies just across the east and southern side of the glacier and allow all types of visitors to get a great view of this natural wonder. The pasarelas are easily accessible and buses make daily trips from El Calafate. This is the classic sightseeing tour, and it offers the best option for visitors to see the glacier from above. While you will not actually be stepping on the glacier itself, you will come in very close proximity! Perito Moreno touches land in the middle, meaning that you can get very close to the glacier and actually hear the creaking and rumbling of the ice as it cracks and advances.
Get your ice crampons on: Trekking tour
If you want a little more adventure, you may choose to trek instead and get up close and personal with the Perito Moreno Glacier! You can either do a Mini Trekking experience that first brings you to the pasarelas by foot and then by boat to the glacier for a short trek on ice; or you can do the Big Ice Trek, which includes the same as the mini trek, but your actual trek on the ice lasts 4 hours. You will be given ice crampons to strap on before heading out on the ice.
Mini Trekking
Strap on your ice crampons and trek out across the ancient ice fields of Perito Moreno for 2 hours with the mini trekking experience. You will see waterfalls, icy peaks, lagoons, and an expanse of seracs (columns of glacial ice). This trek is suitable for traveler looking for an adventure, even for those with lack of previous hiking experience. Only travelers from ages 10-65 will be allowed to do this trek.
Big Ice Trek
The Big Ice Trek is by far the most adventurous of all the tours. You will trek out across the icy fields of Perito Moreno for 4 hours and be exposed to the more difficult to reach highlights. No previous trekking experience is required for this tour either, but it is also not for the faint-hearted! There are age restrictions on this trek: suitable only for travelers between ages 18 and 45. This is definitely the most impressive and memorable manner to see the glacier. You will be taken around and into the glacier, hiking past lagoons and down ice caves.
Regardless of your choice of tour, you will definitely have an unforgettable experience in this frozen land of beauty.
For help planning your upcoming trip, talk with an expert travel advisor at Latin America For Less!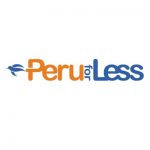 Latin America for Less is a group of travel experts who live, work, eat, and breathe all things South America. Their inspiration stems from a deep appreciation for the beauty and diversity that make this continent so special.