Scuba diving guppies can get their feet – or flippers – wet at Puerto Madryn, the capital of diving in Argentina's Patagonia. This wildlife-rich paradise was established as a diving center in 1956 and is home to one of the world's oldest diving institutes.
Scuba diving in Argentina's hotspot
Local and international divers launch daily into the sub-aquatic park to explore the several shipwrecks, reefs, and rocky bars where thousands of species of sea flora and fauna flourish.
During this full immersion experience, expect to feast your eyes on sea lions, chitons, spider crabs and tractor bank mussels, sea cucumbers and anemones.

Sea Cucumber.
Photo by Anders Poulsen, Deep Blue/ Creative Commons
But you don't have to be a diving expert to take to the waters. In fact, you don't even need to know how to swim. Scuba-diving guppies can take a "baptism" – an hour-long class that gives an introduction to diving gear, diving practices, the layout of the marine park and a safety briefing, before letting beginners take the plunge.
For beginners, the best place to start exploring is the Punta Cuevas bar, a rocky formation 200m offshore that houses an incredible amount of marine life. The gentle, protected waters allow for terrific visibility. Accompanied by experts, divers go to around 10m deep. From this depth, you can play with the sea lions, reach out to the shy sea anemones, and examine the various types of cocheros mussel, turcos, and crabs.
Once you get more confident – although don't expect to become an expert on your first day – you can aim for the Parque Viejo, which was built around famous Antarctic pioneer Ernest Shackleton's ships from his Antarctica expedition at the turn of the century. Or there's the Madryn Chest, a treasure trove of messages left by the Puerto Madryn community that isn't to be opened until 2100, plus a plastic guestbook for visiting divers to sign.
If you're still not convinced that scuba diving is for you, Puerto Madryn itself is worth the trip. You can do plenty of whale watching from the beach, especially from Playa El Doradillo, in the summer months. You can take a mountain bike trek around the chalky cliffs, tour the Peninsula Valdes wildlife sanctuary, or go windsurfing along the crystal shores of Golfo Nuevo. The city also boasts all the things you would expect such as great restaurants, chic hotels and local attractions.

Vista of Puerto Madryn.
Photo by Banfield/ Creative Commons
Interestingly, the city also has a rich Welsh heritage, a legacy of waves of immigration that left Europe in the 19th century which has left the Welsh language and traditional cream teas common occurrences on the streets of this Patagonian city.
The town is easily accessible from Buenos Aires and other Patagonia destinations such as Bariloche. Puerto Madryn is known as the gateway to the Valdez Peninsula, an area rich in aquatic wildlife and natural beauty. You can take boat tours from Madryn or go by bus up the peninsula.

Diving Fact File
Difficulty: low-high
Previous experience: not necessary
Suggested gear: Wetsuit, normally provided by your tour agency
Suitability: for all ages
Season: all year; best between November-March
Hours: 9am-6pm; average tour length is half a day
Tips: Bring drinking water and snacks; and warm clothing for afterwards!
Top Dive Sites
Parque Artificial Submarino (artificial underwater park)
Parque Nuevo (New Park)
Piedras and Piedras Grandes (natural reefs)
Piedra Buena Pier
Punta Cuevas, Punta Este.
Plan your trip to Argentina
Argentina For Less offers a Puerto Madryn Tour to Marine Wildlife (3 days/ 2 nights). Or contact one of our expert travel advisors to customize your own Argentina adventure!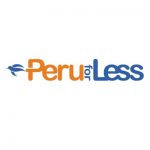 Latin America for Less is a group of travel experts who live, work, eat, and breathe all things South America. Their inspiration stems from a deep appreciation for the beauty and diversity that make this continent so special.