As you are painstakingly researching the best way to explore the beautiful country of Argentina, surely your search has included one of the most gorgeous natural wonders of South America, Iguazu Falls. The majestic waterfalls are sandwiched between plateaus of northern Argentina and southern Brazil, making it a prized natural attraction for both countries.
One of the best ways to experience Iguazu Falls is with the full day Great Adventure Tour through Iguazu National Park, which gives you the humbling perspective of viewing the massive falls from the lower river, as literally tons of water cascade nearly 300 feet off the Parana Plateau.
Let the adventure begin!

The Great Adventure Tour takes you to the base of the Iguazu Falls and across 1.2. miles of rapids.
Photo by banjo_boy/Flickr
Starting in the morning, your guide will take you on an ATV ride through the Yacaratia Jungle to Puerto Macuco at banks of the river. This tropical paradise is a unique micro-climate created by the thick mists and spray from the massive falls, creating an exclusive habitat for exotic wildlife. During your descent to the river, you will have the opportunity to spot brightly colored macaws, toucans, and parrots amidst the lush green tropical forest.

A colorful toucan perches in his natural habitat at Iguazu National Park.
Photo by spotmaticfanatic/Flickr
Upon reaching the docks of Puerto Macuco, a riverboat will take you close enough to feel the breath of the falls and carry you through 1.2 miles of rapids. After winding through the majestic Devil's Throat Canyon, the riverboat ends its journey at the island of San Martin.
Following the conclusion of the tour, you will return to the entrance of the park and a transfer will take you safely back to your hotel.

Get ready to take on Iguazu Falls with the Great Adventure Tour!
The Falls are waiting for you to discover their charm and allure. Contact us today to speak with an experienced travel advisor to add the Great Adventure Tour to your Latin America vacation!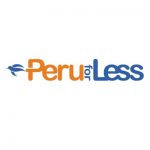 Latin America for Less is a group of travel experts who live, work, eat, and breathe all things South America. Their inspiration stems from a deep appreciation for the beauty and diversity that make this continent so special.