Iguazu Falls is arguably one of the most spectacular natural wonders of Latin America. Situated on the borders of Argentina, Brazil, and Paraguay, Iguazu Falls is formed as the Iguazu River tumbles more than 80 meters (about 260 feet) over the Parana Plateau of Brazil. The highest fall, known as the Devil's Throat, measures an impressive 82 meters (269 feet)! Now enjoy some of its most impressive views on this visual tour!
A panoramic take
Soak up the beauty of Iguazu Falls with this panoramic view from a lookout point on the Argentine side of the waterfall.
Reporting live from the rapids
The rushing water of Iguazu Falls sprays a cloud of mist as it cascades over the plateau, creating a subtropical microclimate which supports a variety of flora and fauna unique to the falls. You can get a close up look with a raft tour of the bottom of the falls from the Argentine side.
Views from Argentina and Brazil
There is a debate as to which side gives you the best views of the falls: Argentina or Brazil. While it is true that 80% of the falls flow through Argentina and the other 20% flow through Brazil, the angles from each country are absolutely spectacular.

On the
Argentine side
, the park has numerous trails and catwalks that give you many opportunities to snap a great picture of the falls.
The Brazilian side of Iguazu Falls has a catwalk that extends to the edge of one of the falls so you can get close up views of the Devil's Throat.
Like the national park in Argentina, the Brazilian side of Iguazu Falls has many hiking trails around that offer humbling views of the majestic cascades from hundreds of angles.
Discover the many angles of Iguazu Falls for yourself!
Captivated by the faces of Iguazu Falls? Contact us to speak with an experienced travel advisor to plan discover which side of Iguazu Falls you like best! All of our tour packages are fully customizable so you can get the best views of this natural wonder shared by Brazil and Argentina.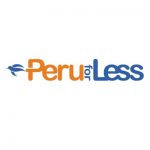 Latin America for Less is a group of travel experts who live, work, eat, and breathe all things South America. Their inspiration stems from a deep appreciation for the beauty and diversity that make this continent so special.