With its vibrant and varied national identities, a turbulent and sometimes tortured past along with its proud cultural heritage, Latin America has all the necessary ingredients for a rich tradition of cinema and film.
In the early years, the Latin American film industry was dominated by Mexico, which exported its enormously successful movies throughout the world. But over the second half of the 20th century, a number of other big film centers developed, in particular Cuba, Argentina and Brazil.
Throughout this period, filmmakers drew upon wide political and social influences, reflecting the often chaotic environments they were trying to reflect. Latin America's prominent role within the non-aligned movement during the Cold War and widespread popular opposition to the giant northern neighbor helped influence the development of Tercer Cine, Third Cinema, as a backlash against Hollywood, US cultural dominance and capitalism.
Led by the Argentinean Grupo Cine Liberacion, but also driven by radicals in Cuba, Bolivia and Brazil, the Third Cinema movement drew heavily on the concept of the First and Third Worlds, and expressed a sense of solidarity and collectivism between filmmakers and their audiences.
Because films from this genre were by definition subversive to the region's authoritarian regimes of the time, movies were screened covertly so as to avoid censorship and commercial interferences. Typical to this genre was the movie Ya es Tiempo de Violencia, or Now Is The Time For Violence, which addressed the repressive Argentinean dictatorship, the assassination of trade union leaders and state censorship.

A scene from Argentine Film Nueve Reinas
Around the same period, a similar but distinct tradition was evolving in Portuguese speaking Brazil. Cinema Novo, inspired by the French New Wave, adopted a minimalist and direct style to present realistic interpretations of poverty and the hardships of everyday life both in rural Brazil and the favelas of the cities.
As Latin American society made the slow transition towards stability and democracy, its cinema began to undergo a corresponding transformation. The dogmatic themes of anti-imperialism, anti-capitalism and the struggle for liberation began to wane with the arrival of more subtle examinations of Latin American society, its achievements and its problems.
What has become known as the New Latin American Cinema has encompassed a wide range of themes and issues, while adopting a much broader range of artistic styles which depart from the rigid realism of previous traditions. Such films as Como Agua Para Chocolate and Pan's Labyrinth followed fantastical storylines and became worldwide hits, while Y Tu Mama Tambien presented a mature portrayal of Mexican society and the country's political issues.
Meanwhile, Argentina and Brazil have both retained their leading role within the region's film industry and movies such as Nueve Reinas have gone on to inspire Hollywood filmmakers while prizes and awards continue to flood in.
The top films to see before traveling to Latin America
Before leaving for your Brazil vacation, don't miss the Academy Award nominated and Golden Globe winning Central do Brazil (1998), an emotive tale of relationships and learning set in Rio de Janeiro.
For an alternative interpretation on your Argentina travel experience, look out for Nueve Reinas (2000) which gives a stark, twisting picture of the Buenos Aires underworld.
Meanwhile, Madeinusa (2005) will be fascinating viewing before or after a Peru vacation, drawing on the spiritualism of Andean communities.
Finally, Caribe (2005) is a recent film that promises a good introduction to Costa Rica, the value the country places on environmental conservation, and the beautiful Caribbean coastlines around Puerto Viejo.
Plan your own tour of Latin America. Call and chat with one of our expert travel advisors.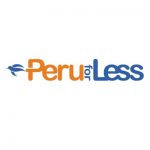 Latin America for Less is a group of travel experts who live, work, eat, and breathe all things South America. Their inspiration stems from a deep appreciation for the beauty and diversity that make this continent so special.