You've probably heard of the Amazon, but have you heard of the Pantanal? Just as the Amazon is the world's largest rainforest, the Pantanal is the world's largest wetland. It covers around 60,000 damp square miles in the isolated Brazilian states of Mato Grosso and Mato Grosso do Sul, although its edges seep into neighboring Bolivia and Paraguay.
A Brazil vacation that delves into the Pantanal is not for the meek or mild. During the rainy season (November to March), roughly 80% of the region is flooded. Transportation, when available at all, is limited to motorboat. Even during the dry season (April to September, the best time to visit), guests should prepare themselves for bumpy dirt roads and rural seclusion.
But the payoff is worth it. The Pantanal is home to the greatest concentration of wildlife in South America, including thousands of bird species and hundreds of mammals and reptiles. Animals are easier to spot in the open Pantanal (especially during the dry season) compared to the lush and leafy Amazon. Jaguars, caimans, capybaras, giant anteaters, marsh deer, monkeys, and many more lurk among the rivers, ponds, lakes, and streams.
And then there are the birds. In addition to macaws, storks, parakeets, and other relatively well-known avian types, birds of a different feather also find refuge in the Pantanal. The ostrich-like Greater Rhea, which does not fly and can stand up to 6 feet tall, is one such oddity.
Another difference between the Pantanal and the Amazon is that only about 2% of the Pantanal is under government protection, mostly within the Parque Nacional do Pantanal Matogrossense (Pantanal National Park). The rest is privately owned. When travelers arrive at Cuiaba, the capital of Mato Grosso state and launching point for many Pantanal tours, it isn't unlikely to see locals sporting cowboy boots and hats. Ranching and agriculture—there are 8 million cattle in the region—are major economic players in the Pantanal area, as well as a threat to local wildlife as man and nature continue to learn how to coexist.
Even for spur-of-the-moment travelers, a trip into the Pantanal requires careful planning. With few roads, accommodations, or communication networks, pre-planning with a travel company or eco-lodge is recommended. If you're interested in taking a Pantanal tour, contact one of our expert travel advisors.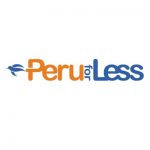 Latin America for Less is a group of travel experts who live, work, eat, and breathe all things South America. Their inspiration stems from a deep appreciation for the beauty and diversity that make this continent so special.