The small country of Ecuador offers travelers just about everything they could want to explore. From towering volcanoes to the Galapagos Islands, historic city centers to the Amazon Rainforest, there are many incredible places to visit in Ecuador. 
Although small, Ecuador has many natural wonders, fascinating cities and a strong cultural heritage. There is truly something for everyone in Ecuador. Discover the top 20 places to visit across the country. 
Table of Contents
1. Galapagos Islands 
The top destination in Ecuador is the remarkable Galapagos Islands. From incredible natural sites to unique wildlife, the Galapagos is at the top of many bucket lists for good reason. Blue-footed birds, playful sea lions, giant tortoises and lava lizards are just a few of the animals you can find in these islands. While there are many incredible things to do in the Galapagos, the key to a great trip is to respect and appreciate the wildlife.
Each island offers different activities and wildlife. However, a trip to the Galapagos is sure to please all sorts of travelers. The Galapagos is home to many bird species, including albatross, frigatebirds, flightless cormorants and blue-footed boobies. If you prefer being in the water, take advantage of the snorkeling, scuba diving and kayaking tours. 
The Galapagos Islands takes the prize as the best place to visit in Ecuador. To learn more, check out our complete Galapagos travel guide. 
2. Quito 
As many natural wonders as Ecuador has to offer, it is also full of fascinating cities too. Quito, Ecuador's capital city and international travel hub, is a place where most Ecuador vacations begin or end. 
Its heritage can still be seen in the historic city center, largely praised as one of the most authentic and best preserved areas in South America. The area even earned the title of a UNESCO World Heritage Site in 1978. The most famous cathedral in Ecuador is Basilica del Voto Nacional. This site is a top attraction due to its religious significance, architecture and panoramic views of Quito.
Otherwise, some of the best things to do in Quito are around the spacious Plaza de La Independencia, also known as Plaza Grande. Museums, shops, monasteries and other attractions surround the plaza. Museum enthusiasts will enjoy the Museo del Banco Central which showcases pre-Columbian, colonial and contemporary art and artifacts. The museum provides a comprehensive review of Ecuador's history. Visit Quito to discover these wonderful landmarks for yourself!
3. Amazon Rainforest
When we say Ecuador has it all, we mean it! Besides the Galapagos, another top natural destination is the Amazon Rainforest. Regardless of where you are, a visit to the Amazon is one of the top things to do in South America. While not as large as the Brazilian or Peruvian Rainforest, the Ecuadorian Amazon is still home to astounding biodiversity. Thousands of plants and animals call this section of the jungle home. 
Two cities, Coca and Tena, are the main hubs for Ecuadorian Amazon travel. Flights from Quito to Coca take about 35 minutes. However, to reach Tena, you must drive nearly four hours from the capital.
From the Coca airport, you can travel by boat to a remote lodge or to board a luxury cruise. Wildlife is much more diverse and active in Coca. Diverse wildlife lives along the Napo River and within the Cuyabeno Wildlife Reserve and Yasuni National Park.
Tena is considered a secondary forest. While there is less wildlife activity, it is an adventurer's paradise with activities like zip lining and rafting. Head to the nearby waterfalls and caves to connect with the beauty of Ecuador's Amazon Rainforest.
4. Cuenca 
Cuenca is a distant third to Quito and Guayaquil's size and population. But, what it lacks in crowds it certainly makes up for in rustic charm. This magical city resting in the highlands is certainly among the top cities to visit in Ecuador.
The charming historic downtown has earned recognition as a UNESCO World Heritage Site for its rich architecture and historical buildings. Two of the most fascinating constructions are the Old Cathedral, Iglesia de El Sagrario, and New Cathedral, Iglesia de la Inmaculada Concepción.
The markets of Cuenca are fantastic places to shop for souvenirs, people watch, and try authentic local cuisine. Cuenca is also one of the best places to buy a Panama hat, which contrary to popular belief, are actually from Ecuador. Head to Mirador Turi, a lookout point south of the city that will give you an unforgettable view. And if you have extra time, visit some of Cuenca's nearby villages for true insight into the local lifestyle. 
5. Cotopaxi 
A true icon of the Andes, Cotopaxi is the highest active volcano in the world and second highest volcano in Ecuador. Because of this and its natural beauty, it certainly earned its place among the best places to go in Ecuador. Andean landscapes galore, hikers can embark on a journey to Cotopaxi, reaching an impressive 19,347 feet (5,897 meters) above sea level.
Cotopaxi is rather emblematic of the Ecuadorian Andes. Like a guardian looking over the capital city, the snow-capped peak makes the Quito skyline all the more breathtaking. With thousands of people summiting its peak each year, it remains one of the most popular Quito day trips. 
Besides the volcano, its surrounding Cotopaxi National Park helps make this site one of the top places to visit in Ecuador. A unique ecosystem known as paramo means the altitude is too high for trees to grow. Instead, it is dominated by shrubs, llamas and the elusive Andean condor.
6. Guayaquil 
Although Quito is the capital of Ecuador, the biggest city in Ecuador in terms of population and geography is Guayaquil. It rests on the banks of the Guayas River that flows into the Pacific Ocean. Guayaquil has a long and tumultuous history involving Spanish colonialists, French and English pirates, the Peruvian army and a devastating fire in 1896. Today, however, the city is a booming place for trade, commerce and tourism.
Stroll in and out of the restaurants and shops along Cerro Santa Ana. Visitors who reach the top are treated to a sweeping view of all Guayaquil. Back at sea level, one of the top things to do in Guayaquil is visit the Parque Histórico. This beautiful park includes a zoo, nature reserve, playgrounds, monuments and plenty of green space to relax. Finally, there is the family-friendly, 1.5-mile (2.4-kilometer) long Malecon 2000, an esplanade along the Guayas River. Here, you can find modern entertainment, dining and shopping options to explore during your trip to Ecuador.
Just outside of Guayaquil, you can also find some of the best beach towns in Ecuador: Salinas and Montanita. Relax on the Pacific Ocean's shores, scuba dive or try your hand at surfing in these top Ecuador beaches.
7. Baños 
With many amazing things to do and see, Baños certainly earns a top spot on this list. The lush town of Baños de Agua Santa, simply known as Baños, is the adventure capital of Ecuador. Bungee jumping, zip lining, river rafting, mountain biking, horseback riding and more await. 
Cable cars soar over the Pastaza River with striking views of the jungle and waterfalls. You can also visit the swing at the end of the world at the Casa del Árbol, or the Tree House. Swing at the edge of a cliff for a dramatic photo op and impressive views of Tungurahua Volcano.
The nearby Tungurahua Volcano naturally heats hot springs year round. Visit the volcano's hot springs for a chance to relax and recharge before embarking on an adventure in town.
More incredible views await as there are hundreds of waterfalls in the area. One of the most incredible is the Mantle of the Bride waterfall, or El Manto de la Novia, that got its name as it looks like a bride's veil. Alternatively, take a staircase down to the dramatic Pailon del Diablo, the Devil's Bowl waterfall.
8. Riobamba 
A top trekking and mountaineering destination in Ecuador, Riobamba is well worth a visit. The closest town to the Chimborazo Volcano, Riobamba is often a launching point for trekkers. However, not only is the mountain terrain breathtaking, there are plenty of top things to do nearby.
Due to the altitude and equatorial bulge, the summit of the massive Chimborazo Volcano is the tallest point on the planet. It is the farthest point on the earth's surface from the center of the earth, even surpassing Mount Everest. As it is a rather challenging climb, only experienced mountaineers should attempt to summit this volcano. Nevertheless, plenty of travelers embark on shorter hikes and mountain bike rides through the Chimborazo Reserve. 
In Riobamba, many churches and museums hold incredible history. Head to the Santa Barbara Cathedral or Basilica of the Sacred Heart for a look at colonial architecture. For a look at modern life in Riobamba, visit one of the parks, such as Parque Maldonado where the city comes to life.
9. Otavalo Market 
Those in search of textiles and handcrafts can find some of the best at Otavalo Market, a day trip from Quito. One of the most colorful markets in South America, Otavalo is full of unique items to take home as souvenirs. From textiles to silver jewelry, musical instruments to art, there is something for all tastes. Rest assured any purchase in the market is supporting the surrounding indigenous communities in the small town of Otavalo.
The busiest days are Sundays, when market stalls fill about one third of the town. However, visitors can go any day of the week and still be in one of the biggest markets in Ecuador. Be sure to bring small coins and bills as most vendors will not accept credit or debit cards. 
En route, pass by San Pablo Lake and the Imbabura Volcano, an inactive peak reaching over 15,000 feet (4,600 m) above sea level. Be sure to add Otavalo Market, one of the best places to visit in Ecuador, to your trip itinerary.
10. Mindo 
About two hours away from Quito, Mindo sits in the Ecuadorian cloud forest, a unique microclimate with frequent cloud cover in the canopy. One of the most unique places to see in Ecuador, Mindo offers travelers a variety of adventure activities. Head to Mindo for your chance to see many different species of birds, butterflies and orchids. A top destination for birdwatching in Ecuador, Mindo is home to the Andean cock-of-the-rock, the long-wattled umbrellabird, dozens of hummingbird species and many other creatures.
An area full of hidden waterfalls, Mindo has plenty of beautiful landscapes to explore. Head out on nature walks, visit observation towers above the canopy, go zip lining or go river rafting. Mindo also falls on the cacao route of Ecuador, offering some of the best chocolate in the world. Learn about the history, cultivation and production of Ecuadorian chocolate while in town.
11. Quilotoa Loop 
Trekking the Quilotoa Loop is one of the best things to do in Ecuador. The hike can begin or end at Quilotoa Lake, a sparkling crater lake. Trekkers can hike the entire loop or a smaller section in just a matter of days. Generally self-guided, trekkers hike between two and six days, depending on the route and their hiking speed. Passing through the Toachi Canyon and traditional villages, the remote trek shows a unique side of the country. 
With hostels available along the trek, there is no need to camp or carry any equipment. The accommodation tends to include breakfast and dinner, with the option to purchase a packed lunch as well. With a similar altitude as Quito, trekkers can acclimate in the capital before embarking on their journey.
12. Ingapirca Ruins 
Dating back to the fifteenth century, the Ingapirca ruins are the largest Inca ruins in Ecuador. This day trip from Cuenca shows the pre-Hispanic history of the region. One of the top places to go in Ecuador, these ruins show the clash of the invading Inca Empire with the Cañari indigenous group. Whether a religious post, administrative center, fortress or possibly all three, the vast archaeological site has traces of both the Inca and Cañari. 
The most significant construction is the Temple of the Sun, a large stone with an elliptical-shaped building around it. Interestingly enough, this is the only remaining elliptical construction still standing from the Inca. Along with the ruins, check out its accompanying museum. The museum displays an array of ceramics, jewelry, tools and other items related to the site.
13. El Cajas National Park 
In the highlands, El Cajas National Park is home to hundreds of lakes and lagoons. Contrasting with the distant rocky mountains, the glistening lakes and lagoons make this park one of the best things to see in Ecuador. Just west of Cuenca, the national park is a lovely place to hike, birdwatch and get to know Ecuador. The national park certainly earned its spot as one of the top places to visit in Ecuador.
Home to Andean condors and the giant hummingbird, the largest hummingbird in the world, bird watchers feel right at home in this park. An Important Bird Area, over 150 species call the park home, including the curiquinga, a black and white raptor with an orange face.
14. Devil's Nose Train Ride 
Train lovers should embark on the Devil's Nose train ride. This train rides along the most difficult railway in the world. Traversing the tough Andean terrain, its construction was very difficult to complete. During construction, the workers came upon a massive, nearly vertical rock known as the Nariz del Diablo, or Devil's Nose, that they had to pass. They began to create a zig-zag, switchback track for the train to climb up and down the Devil's Nose. 
This nerve-wracking ride takes travelers in one direction past a junction, then moves backwards in the next section. The train continues to switch directions during the climb. While it used to be public transportation, today it only runs as a tourist attraction. Winding around the mountains between Alausi and Riobamba, the Andean landscapes are stunning. When it is clear, you can even see the massive Chimborazo Volcano.
15. Machalilla National Park
If you are traveling to Ecuador and don't have the time or the budget to travel to the Galapagos Islands, a visit to the Machalilla National Park is a nice alternative. Isla de la Plata is home to many birds and marine life found in the Galapagos. About 25 miles (40 kilometers) off the coast from Puerto Lopez, the island is a haven for marine birds. Encounter masked boobies, blue-footed boobies, albatrosses and more. It also presents a unique opportunity to snorkel with manta rays, migratory humpback whales and many schools of fish.
Once home to the ancient Valdivia and Machalilla cultures, the area today is better known for its natural beauty and wildlife. Nevertheless, archaeological excavations have unearthed evidence of these pre-Colombian coastal cultures within the Machalilla National Park. 
A top spot for whale watching in South America, humpback whales migrate annually to the waters off the National Park. If you are visiting between June and October, keep your eyes peeled for your chance at seeing these gentle giants.
16. Mitad del Mundo 
Just north of Quito, travelers can visit one of the most famous landmarks in Ecuador: the equator. Literally translating to "middle of the world," Mitad del Mundo is now two separate locations.
A large 100-foot (30 meter) monument sits at the previously determined equator. It is actually about 790 feet (240 meters) away from the GPS proven line. While this monument is not on the actual equator, it sits where the French Geodesic Mission believed the line was in the 1700s. 
In addition, the Intiñan Museum sits on the GPS-determined equator. A line and sign make for fun photos in both hemispheres. Exhibits show a glimpse of the indigenous communities in Ecuador. Tour guides also show guests unique experiments to prove the location of the equator. Whether scientifically accurate or just for show, they are certainly entertaining. 
17. Papallacta
A short drive to the east of Quito, Papallacta is one of the best cities in Ecuador to recharge. With several hot springs of varying temperatures, Papallacta offers a chance to relax during a vacation in Ecuador. Papallacta's hot springs also offer spa services, such as massages and facials.
Sitting at 10,827 feet (3,300 meters) above sea level, views of the towering mountains and volcanoes certainly impress. The fourth highest volcano in Ecuador, the Antisana Volcano sits just behind Papallacta. Nearby lakes, including Lake Papallacta, are common hiking destinations. With massive Andean condors often flying overhead, Papallacta is certainly among the most scenic places to visit in Ecuador.
18. Ambato
Carnival is a big draw for tourism in Ecuador. In Ambato, Carnival combines with another event at the same time. Alongside their Carnival celebration, Ambato is home the Festival of Fruits and Flowers. This festival commemorates an earthquake that destroyed the town in 1949. Guests can enjoy festive parades during the day and at night. Participants cover floats in colorful fruits and flowers, showcase traditional attire and dances and more. 
Typical of Carnival celebrations across South America, travelers should be aware of water and foam fights. Wear clothes that can get wet! Many people use water guns or dump buckets of water on strangers passing below their windows. Nobody is safe from getting wet, but it is all part of the fun. Learn more about Carnival in Ambato.
If you are unable to visit during Carnival, there are still several highlights to see year round. The active Tungurahua volcano overlooks the town. Several parks like Juan Montalvo Park allow you to see the colorful flowers Ambato is known for. Ambato also has several great markets to explore. Mercado Central and Mercado Modelo are traditional markets with food, general goods, clothing and many other items. While you won't find many traditional souvenirs, these markets show you a more authentic piece of life in Ambato.
19. Manabi Province Beaches 
If you are searching for the best beaches in Ecuador, look no further than Manabi Province. Here, you can find quaint, rather untouched beach destinations. Partake in water activities like scuba diving, snorkeling and whale watching across the province. Try the local cuisine with dishes featuring fresh seafood, corn and peanuts. To the west of Quito, travelers can reach the beach by car from the capital in just a few hours. Alternatively, they can take a quick 45 minute flight to Manta.
If visiting Canoa, try hang-gliding or parasailing above town or head to the water for great surfing conditions. While in the area, head to the Heart Island Mangrove Reserve for birdwatching in Bahia de Caraquez just south of Canoa. 
Similarly, Manta offers plenty of water activities and quaint, sandy beaches. The most popular beach in Manta, El Murciélago, is home to many restaurants serving local cuisine. Try seafood soup and other fresh fish dishes while in town. Go fishing, sailing, surfing or swimming while exploring El Murciélago beach.
20. Vilcabamba 
One of many quaint towns in Ecuador, Vilcabamba was once a retreat for Inca royalty. The towering Mandango Mountain, or the Sleeping Inca, looks over the valley. Locals believe it protects the area from volcanoes, earthquakes and other natural disasters. 
Today, Vilcabamba is best known as the "Valley of Longevity." Researchers once believed that its residents lived for a very long time. Many locals claimed to be over 100 years old, with some claiming they were older than 140 years old. While this is probably not true, it shows a unique look into the region's culture. Many believe that the older you are, the more respect and honor you receive from others. Because of this, elders often exaggerate their age in search of societal praise and acclaim. 
Travel to Ecuador to visit some of the most interesting places in the world from the Amazon Rainforest to the Galapagos Islands and everything in between. Combining fascinating history, natural beauty and a one-of-a-kind culture, Ecuador has something for every traveler.
Explore some of the best places to visit in Ecuador on your next trip. For help planning your Ecuador vacation, contact our team of expert Travel Advisors to customize your dream trip.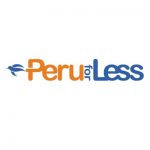 Latin America for Less is a group of travel experts who live, work, eat, and breathe all things South America. Their inspiration stems from a deep appreciation for the beauty and diversity that make this continent so special.