Photo from The Other Fork in the Road website
Culinary delights, centuries old cities, ancient ruins and a rich cultures flourish in Latin America. Choosing just one hot-spot is hard work!
Don't stress! Take our handy South America Travel Quiz: Which Country Should You Discover Next? quiz to narrow down the awesomeness into one fantastic voyage abroad.
Then, head back to Experience Imagination and discover ways to make your dream vacation a reality.
Some of our top picks are:
Machu Picchu: The Incas built this elaborate citadel around 1450 and abandoned it less than a century later. Now it's time for you to discover this South American gem with a Machu Picchu tour.
Plan your own Peruvian adventure to Cusco. Trip itineraries and different travel preferences are important variables to consider when figuring our the  trip. Let our team of experts at Peru for Less help you! Talk to a travel advisor today.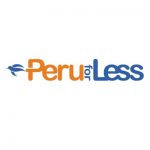 Latin America for Less is a group of travel experts who live, work, eat, and breathe all things South America. Their inspiration stems from a deep appreciation for the beauty and diversity that make this continent so special.