Preparing for a trip to Argentina can be overwhelming, particularly if it's your first time in South America. From how to use your cell phone while you're away, to plugging in those essential appliances, find all the information you'll need to be prepared for your stay in Argentina.
Cell phones
You can set up a roaming tariff with your network provider before jetting off, which will allow you to make calls back home as well as within Argentina. It can be cheaper however to buy a local network sim card when you arrive in Argentina. You will be able to pick one up cheaply anywhere in Argentina – even at the airport as soon as you arrive.
The main cell phone companies to look out for are:
If you'd rather leave your cell at home, there's the option to make calls from phone booths or phone centers, called locutorios or telecentros, which you'll spot in cities and main centers. You can pick up a prepaid card (tarjeta prepaga) at newsstands (kioscos) and supermarkets, which make calls more economical than using cash.

Internet
Ah, that wonderful WiFi – what would we do without it nowadays? Do not fear – Argentina is online. You'll find the best connection in Buenos Aires and other big cities, but connection in remote areas further south can be a bit spotty. In Patagonia it can be unreliable, so make sure you've sent all those emails and made all your Skype calls before heading south and then enjoy switching off from the world and making the most of the beautiful landscape!
WiFi is widely available in main tourist hubs, in hostels, cafes and restaurants. Most hotels provide internet and many have a PC you can use.
Plugging in
Electricity in Argentina is provided at 220V (50Hz). This is the same as Europe, but different to the United States (110V). If you're taking your laptop, cell phone and camera chargers, check to see what voltage they run on and take a converter if they're 110V.
If you need to buy an adapter in Buenos Aires, head to the Florida shopping area where you can pick one up for around US$2.
There are two different types of wall sockets in Argentina, and it can vary from building to building, so it is best to come prepared with an adapter for all situations, whether you're coming from the US, Europe or elsewhere. The plugs you need are the double round-pin and the Australian-style diagonal straight-pin:
Additional electronic tips
So you're nearly all set for your trip to Argentina, here's a few extra tips we recommend before you go:
Remember to pack camera chargers, USB cords and spare SD cards for those all-important snaps! Upload your images onto an online storage site such as DropBox so in case you lose the camera or card, you still have those memories safe.
Make sure everything is fully charged up before you set off on any long treks or tours where you might be away from electricity for a while.
Take plenty of spare batteries for devices that require them!
Note that smartphones in particular are extremely expensive to buy in Argentina due to import restrictions, and they are not widely available. So don't flash your smartphone, tablet and laptop and never leave them unattended.
When you're visiting Iguazu Falls, remember if you cross to the Brazilian side, the electricity connection could be different again and your cell phone might not work here. Same goes for if you cross into Chile in Patagonia.
Last of all, don't panic – if you forget or lose something out there, you will be able to buy almost anything you will need in Argentina!
Articles, videos, and more
How to call a Argentine mobile phone from United States
How to get your iPhone or cell phone to work in Argentina!
Experience Argentina
Latin America for Less provide a range of tours in the country, or contact us to customize your own trip!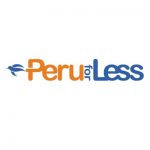 Latin America for Less is a group of travel experts who live, work, eat, and breathe all things South America. Their inspiration stems from a deep appreciation for the beauty and diversity that make this continent so special.