South America is blessed with breathtaking scenery and some of the highest quality of wine vineyards in the world. Argentina and Chile especially pride themselves in their internationally acclaimed wines and the tourism it continues to attract. We present three of the most popular Latin America wine destinations every traveler needs to visit.
Mendoza, Argentina
Argentina's famous wine capital, Mendoza has become the leading destination for vinitourism. The production and consumption of wine is deeply ingrained into Argentine culture and Mendoza's extremely long spring and summer seasons contributes to the health of the vines and the quality of the wines it produces.
The Mendoza wine tour travels through the lush agricultural and grape-growing areas of the city and allows travelers to visit local vineyards with oenologist guides instructing on the rich history of grape-growing and proper wine tasting etiquette.

Mendoza has nearly 1,000 vineyards that produce over 80% of all Argentine wine. Drink flows year-round in this high-altitude paradise, but the best time to travel to Mendoza is during the La Vendimia Festival—the wine and grape festival, which lasts from February until the end of March.
Vendimia was first celebrated in the 17th century to commemorate the local wine harvest and made an official event in 1936. Now, the biggest spectacle is saved for the first weekend of March when the city overflows with parades, street fairs, and the election of a Harvest Queen, La Reina de la Vendimia.
The signature wine in Mendoza and all of Argentina for that matter is Malbec, a red wine originally from the Bordeaux region of France. Argentina has been growing grapes for Malbec for over 150 years now and produces more than 70% of the world's Malbec.
Santiago, Chile
Chile is a leading wine exporter and continues to maintain a thriving wine industry. Chile's wine industry has grown considerably since the mid 1980s with a shift towards French grape varieties such as Cabernet Sauvignon, Merlot, Chardonnay and perhaps its most famous Carménère. As of 2011, Chilean wine represented 40% of the wine imported to the United States.
Limari Valley is a small region northwest of Santiago and it's closer to the equator than any of Chile's other important regions and close to the Atacama Desert — its unique microclimate is the result of proximity to the Pacific. Chile's three largest wineries, Concha y Toro, San Pedro, and Santa Rita, are all located in Limari and the recommended wines are Sauvignon Blanc and Chardonnay.
Maipo Valley is located just south of Santiago and is recognized as Chile's most-established wine region. Cabernet Sauvignon is the by far the most popular choice in this region, and there is little wonder why upon experiencing a wine tour in Maipo Valley.

Tarija, Bolivia
Bolivia produces wine 5,600 to 9,200 feet above sea level, when grapes in South America are usually grown from about 2,000 and 3,000 feet. The southern colonial town of Tarija is by far the best destination to experience these high-altitude wines for the land and climate are ideal for grape and wine production.
The Tarija Region has been producing wines ever since colonial times when the Spanish recognized the region's climate and soil as similar as those they had known in wine growing regions of Spain. The region now produces over 2 million liters a year and its wines have grown with international acclaim.
The Festival of Wine is held annually in Tarija and the town of El Valle in nearby La Valle de la Concepción which is famous for its large scale wineries alongside the very intimate small bodegas. Aranjuez is a walking distance from Tarija's downtown and most vineyards are located in the Valley of Santa Ana, around 17 miles southeast of Tarija.
Our travel advisors at Latin America For Less specialize in organizing the perfect travel packages to these top wine destinations in South America.  Contact us to start planning your dream South America vacation.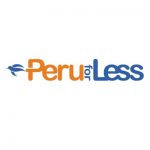 Latin America for Less is a group of travel experts who live, work, eat, and breathe all things South America. Their inspiration stems from a deep appreciation for the beauty and diversity that make this continent so special.