The thrill of visiting South America has captured the imagination of travelers for generations. At the beginning of the last century, Latin America opened up to visitors from Europe and North America like never before, and slowly with the commercialization of jet travel, more and more people were drawn to visit this wonderful region.
It's interesting to compare how this continent's  people, culture and landmarks have been depicted by tour companies and airlines over the last half century. We had some fun putting together this collection of vintage  Latin American travel posters. Hopefully, you'll enjoy them as much as we do.


The depiction of Andean culture and the image of Machu Picchu are the catalysts that have inspired millions of people from across the globe to visit Peru. Similarly, to this day photos of llamas and alpacas can be found on the cover of travel guides, gracing the glossy pages of magazine advertisements, and are often seen on the logo of various travel companies.  I guess some things never change.



Brazil has been one of the most popular destinations for visitors for the last 50 years. The country is always appropriately portrayed as a beach paradise full of beautiful people and gorgeous sites.The two posters above are perfect examples of this phenomenon. The first one is from the 1950s and the latter from the late 1970s. Undoubtedly, Brazil's people and beaches are stunning, however, that country's tourism industry has grown beyond the shores of Rio De Janeiro to include the various regions of Brazil.
Though a few decades old, these travel posters still accomplish their original purpose: generating the desire to discover the marvels of Latin America. Enjoy!



Customize your own tour of Latin America
Ready to see Machu Picchu or the beaches of Rio de Janeiro? Want to experience the Andean culture? Chat with an expert travel advisor at Latin America For Less and start planning your own >dream vacation.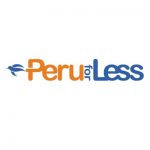 Latin America for Less is a group of travel experts who live, work, eat, and breathe all things South America. Their inspiration stems from a deep appreciation for the beauty and diversity that make this continent so special.