The lush, dense jungle of Costa Rica has made it one of the best destinations to go zip-lining – the hair-raising extreme sport of hurtling  above lofty trees suspended from a cable. It's the bucket-list opportunity to ascend into rainforest canopy and see jungle life from a unique perspective as well as get a massive rush of adrenaline. Despite its white-knuckle effect, zip-lining is one of the safest extreme activities and suitable for all ages.
Choose among Costa Rica's best canopy tours
There is now an abundance of companies offering varying types of canopy tour packages. With all this choice, it's difficult to choose the best zip-lining experience for you. Here's an insider look at my zip-lining experience with Selvatura Park in Monteverde National Park, plus two alternatives in different areas of Costa Rica.
Selvatura Park
Where? Monteverde National Park
Best for? Variety of nature experiences and big thrills
Website: www.selvatura.com
Selvatura is a nature theme park, set in the Monteverde Cloud Forest, and offers an extensive canopy tour, 'Tarzan Swing', butterfly and hummingbird gardens, tree-top walkways and an insect museum. You can select which combination of activities you would like in Selvatura's packages according to your budget and preferences. I went for the canopy tour, the tree-top walkways and the hummingbird garden, which made for a great adventure-filled day.

Monteverde Cloud Forest Reserve, Costa Rica
Photo by George Gibbs
The day began with a thrill-filled few hours on one of Costa Rica's longest networks of zip-lines, with 15 cables and 18 platforms, culminating in the heart-swallowing 'Flight of the Quetzal'. This piece "de resistance of the canopy tour", named after Costa Rica's beautiful national bird, is a cable over half a mile (1km) long, suspended 328ft (100m) above the treetops. On the rest of the canopy tour, you travel solo, but on the Flight of the Quetzal you must go two-by-two as the weight helps propel you along the cable – you don't want to get stuck in the middle of this one! As my buddy and I launched off the platform, the scream was frozen in my throat as we hurtled along, seemingly impossibly high in the air. Halfway along, my scream made its way out in combination with hysterical laughter. What a thrill, with nothing but cloud forest as far as you can see!

Just when you think it's all over, walking wobbly-kneed towards the exit, there is one final opportunity for some screaming with the Tarzan Swing – a bungee-jump type of experience, where you are harnessed to a rope, and then jump off a tall platform to swing – in true jungle adventure style – through the trees. Doing the Tarzan call is optional.
After all this, the tranquil hummingbird garden came as a welcome light relief, and even the miles-high treetop walkways were positively relaxing.
Sky Trek
Where? Arenal, La Fortuna province
Best for? Getting a whole new perspective of the famous Arenal Volcano
Website: skyadventures.travel
With the stunning Arenal Volcano looming nearby, Sky Trek starts your adrenaline rush with a ride in the 'Sky Tram' – an open-air gondola that rises 775ft (236m) in a 4100ft (1250m)-long ride up to an observation deck for spectacular views of the volcano and landscapes all around. Then it's time to get down to business as you embark on a circuit of zip-lines stretching across canyons and between treetops, a route measuring almost 2 miles (3km) in total. The 10 zip-line cables range in height from 98ft (30m) to 656ft (200m) and in length from 656ft (200m) to a mega 2460ft (750m).
Also on site, you can visit a butterfly and orchid garden, and take a guided tour along the Sky Walk, a complex of hanging bridges and trails. During the 2-mile (3km) hike you will get to stop on observation platforms, and see waterfalls and the rich flora and fauna of the forest.
Sky Trek also offers different combination tours so you can adjust your day to suit you and your adventure companions.

Canopy Safari
Where? Quepos, the gateway to the Manuel Antonio National Park in Puntarenas province
Best for? Chances to see tropical jungle wildlife
Website: www.canopysafari.com
Canopy Safari is one of the longest-established zip-line operators in Costa Rica, having constructed its first canopy course in 1997. Their tour package starts with an exciting drive through the tropical rainforest, with an expert bilingual guide who stops to show you the exotic flora and fauna, such as the poison dart frogs and the 'walking palm tree'. You then reach the beginning of your canopy tour which consists of 18 platforms and 10 zip-lines, all with a beautiful river backdrop. As if this wasn't enough to keep you stimulated, the park also has 2 rappel lines, a Tarzan Swing, a suspension bridge, a butterfly farm and – if you can bare it – a serpentarium.

Swing like Tarzan through Costa Rica's jungle.
Photo by Canopy Safari
The company has an eco-friendly outlook, and has committed to a Sustainability Project for Eco-Tourism, helping to aid the preservation of endangered rainforest through financial support to conservation, education, and reforestation projects. They have also ensured that their canopy course is constructed so that there is very little impact on the sensitive ecological balance that exists in the rainforest.
Zip-lining tips
Ensure safety and environmental credentials are high – you should be fitted with a full harness, helmet and gloves. These should be checked twice by the professional guides before you set off, and again on each and every platform between cables.
Wear long sleeves and long trousers in case of any stray branches.
Wear secure-fitting shoes.
Carry nothing in your pockets unless they zip up securely (the parks provide lockers for storage).
To extend the enjoyment when you get back home, film a video on at least one of your zips!
Oh, and stick to the butterfly gardens if you have a fear of heights…
Photos and videos
Photos:
https://www.flickr.com/photos/84901207@N08/7782533948/in/photostream/
https://www.flickr.com/photos/jurvetson/6597836049/
Videos:
https://www.youtube.com/watch?v=EL8m5fIx88Q
https://www.youtube.com/watch?v=pzPMUO-TRts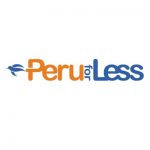 Latin America for Less is a group of travel experts who live, work, eat, and breathe all things South America. Their inspiration stems from a deep appreciation for the beauty and diversity that make this continent so special.